Reach for the * to gain today's advice.
MELLOW WITH AGE DAY
MIND
John Tyler 1790
https://www.whitehouse.gov/about-the-white-house/presidents/john-tyler/
John Tyler was the first vice president elevated to the presidency on the death of the chief executive and the first president to marry in the White House. Nearly 175 years later, two of his grandchildren are still around.
Harrison Ruffin Tyler, 89, is one of two living grandsons of President John Tyler, who was born in 1790, one year after George Washington was sworn in as president.
Just three generations — President Tyler, his son Lyon Tyler, and grandson Harrison — span almost the entire history of the United States.
https://www.cbsnews.com/news/how-two-of-president-john-tylers-grandsons-are-still-alive/
http://www.sherwoodforest.org/
*Another presidential DYK to start up conversation in the elevator or at the dinner table.
BODY
Cy Young 1876
http://www.cyyoungdaysfestival.com/
"The most important are mobility and stability in your shoulders and hips, 'pillar' stability, and overall upper and lower-body strength,"
https://www.mensfitness.com/sports/baseball/baseball-training-10-best-exercises-pitchers
http://www.hotspringsbaseballtrail.com/see-the-trail/cy-young/
*Do the 10 best exercises for pitchers in honor of the pitching GOAT Cy Young. Maybe one day an award will be named after you.
SOUL
Walt "Clyde" Frazier 1945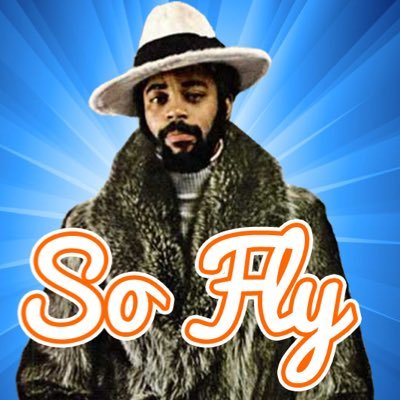 So has Clyde changed with age?
Yeah, I was kind of an extremist. I liked to go out. Now, I'm an even-keeled guy. I rarely go to discos. The things I like to do now don't cost me money. A little walk in the park, a kiss after dark. I've mellowed with age.
https://www.gq.com/story/walt-clyde-frazier-nba-style-icon
*Do something that doesn't cost you money. Have soul like "Clyde" and take a little walk in the park with a kiss after dark.
MONEY
Sam Walton 1918
https://www.waltonfamilyfoundation.org/
Walton – one of the richest men in America – admitted that he barely knew his youngest son and that he even neglected his grandchildren. His wife stayed with him out of commitment. He admitted he spent way too much time investing into his business rather than spending time with those who mattered most – his own family!
https://christianpf.com/a-big-money-lesson-from-sam-walton-walmart/
http://walmart1percent.org/how-rich-are-the-waltons/
*Don't wait until you are on your deathbed to realize what Sam Walton realized! Make your life count today and leave a legacy that is worth more than any trust fund you'll leave your children!
ENTERTAINMENT
Brendan Gleeson 1955 – watch Braveheart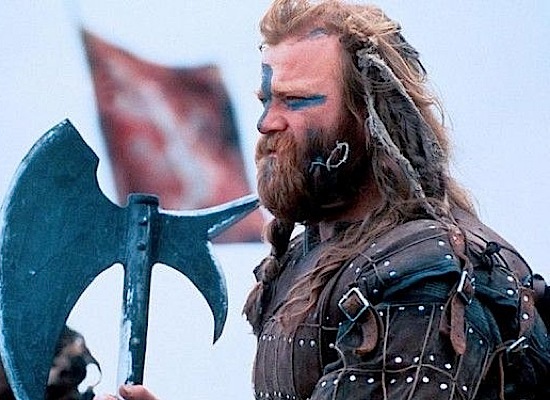 http://www.theagency.ie/brendan-gleeson
One of the most common questions I'm asked is how factual Mel Gibson's portrayal of William Wallace was in the 1995 film Braveheart. The short answer is that is hasn't an iota of fact in it.
http://www.amazon.com/dp/B000I3PERS?ref_=imdbref_tt_wbr_aiv&tag=imdbtag_tt_wbr_aiv-20
Dubliner Gleeson played hulking warrior Hamish, Wallace's lifelong friend.
Last seen in Tom Cruise's blockbuster Edge Of Tomorrow, the honorary Scot is one of the most respected and in-demand actors in the business.
https://www.dailyrecord.co.uk/entertainment/celebrity/braveheart-2014-how-scots-stars-3736127
http://www.scottishhistory.com/articles/independence/braveheart.html
*Whether it's factual or not, enjoy watching Braveheart today. Remember that ENTERTAINMENT is an escape from reality – not a history lesson. Says the history teacher.
FOOD
Elle Macpherson 1964 – banana, pear, and vanilla smoothie bowl
https://www.wellandgood.com/good-food/elle-macpherson-fall-guide/slide/2/
I'm a big believer in good gut health. I know if I nourish my body with clean nutrients for inner wellness, it will show on the outside. I try to live by this every day, then throw in plenty of love and laughter into the mix.
https://goop.com/beauty/bath-body/the-ageless-body-elle-macpherson-on-feeling-and-looking-good/
*Work on your gut health by starting your day with Elle Macpherson's pear, banana, and vanilla smoothie bowl. Have plenty of love and laughter for the rest of today.
SNUB – Lucy Lawless
Review –
John Tyler DYK
10 best exercises for pitchers
Take a walk in the park with a kiss after dark
Make your life count today
Watch Braveheart
Make a pear, banana, and vanilla smoothie bowl