Look to the * for today's advice.
NATIONAL WATERMELON DAY
MIND
Martin Sheen 1940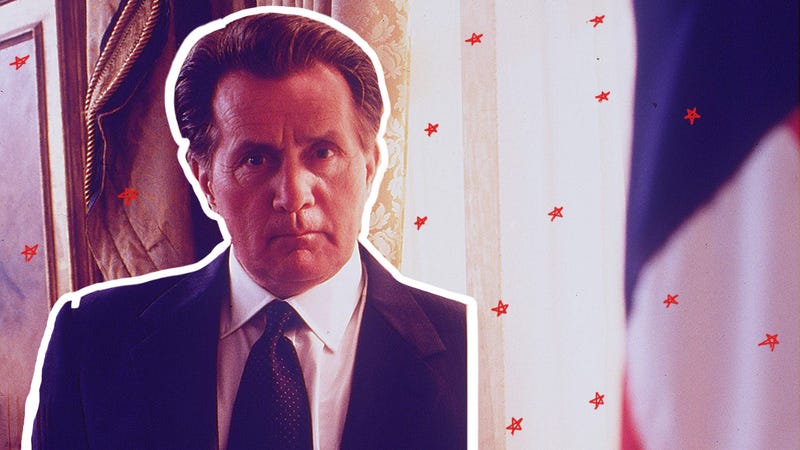 https://people.com/tv/west-wing-reunion-martin-sheen-birthday/
"If you're going to make a contribution, if you're going to do anything of value, it's got to cost you something,"
https://www.huffingtonpost.ca/craig-and-marc-kielburger/martin-sheen-activism_b_3641006.html
https://www.amazon.com/West-Wing-Complete-Collection/dp/B000HC2LI0
The renowned actor as you've never heard him before. He has appeared in over 100 films, including Apocalypse Now. He's best known on television as President Bartlet in The West Wing. But Martin Sheen, born and still legally named Ramón Estévez, has had another lesser-known life as a spiritual seeker and activist. He returned to a deep and joyful Catholic faith after a crisis at the height of his fame in mid-life. He's been arrested over 60 times in vigils and protests. "Piety is something you do alone," he says. "True freedom, spirituality, can only be achieved in community."
https://onbeing.org/programs/martin-sheen-spirituality-of-imagination-jun2017/
*Make a contribution today. Do something of value. But it's got to cost you something. Watch the West Wing for motivation.
BODY
Tom Brady 1977
TB12 is a natural and holistic system that combines pliability, nutrition, hydration, resistance band strength training, and cognitive health to prepare your body and mind to do what you love, longer.
The right kind of functional movements prepare the body for athletics and daily life. We design resistance band-based workout programs that are specific to each client and help them achieve their unique goals.
Nourishing the body with a variety of healthy food is important for performing at your peak, both on & off the field. Food is fuel, and what you get out of your body is a direct result of what you put in.
https://tb12sports.com/pages/get-started
*Think of getting started with TB12. You could ignore the BODY and FOOD of 365DOLF if you become an avid follower of TB12. It is expensive though.
SOUL
Tony Bennett 1926
When MTV News caught up with the legendary Bennett immediately after the tribute, he spoke fondly of Winehouse's incredible talent and their time together recording their duet (and the "Rehab" singer's final recording), "Body and Soul." Bennett then spoke of how tragic he thought her death was, saying that he wished he'd been able to pass along a few words of wisdom before it was too late.
http://www.mtv.com/news/1669907/amy-winehouse-tony-bennett-tribute/
https://www.rollingstone.com/music/music-news/tony-bennett-and-amy-winehouse-body-and-soul-237441/
*Pass along a few words of wisdom to someone today, before it is too late. Listen to Body and Soul for motivation.
MONEY
Elisha Otis 1811
https://www.pbs.org/wgbh/theymadeamerica/whomade/otis_hi.html
Elisha Graves Otis didn't invent the elevator, he invented something perhaps more important-the elevator safety device that eventually made high-rise buildings practical.
http://www.theelevatormuseum.org/e/E-5.htm
*Rack your brain for what you could invent to make something safer or more practical. I wonder how many people rode in elevators before there was an actual safety device.
ENTERTAINMENT
James Hetfield 1963 – listen to Metallica
 " . . . And Justice For All"
Small businesses often think that they need to broaden their product or service offerings to appeal to many different demographic groups and types of consumers. But, it's much better for your small business to follow Metallica's example and make sure your offerings appeal to a particular niche. It may seem counterintuitive, but capitalizing on a specific niche allows you to create a sense of deep sense of community and brand loyalty.
It's always easier to get customers that already love you to buy more than it is to court and convert new customers.
So, Metallica doesn't try to capitalize on the various music trends and release dubstep or rap songs, in addition to their albums and tours. Instead, they sell products that shape a full lifestyle for their target audience, offering complementary products for their fans like shirts, wearable merch and posters . . . they even license their brand for pinball machines.
https://www.entrepreneur.com/article/294238
*Listen to Metallica to help you capitalize on your specific niche. Enter Sandman.
FOOD
Martha Stewart 1941 – tequila soaked watermelon wedges
https://twitter.com/MarthaStewart?ref_src=twsrc%5Egoogle%7Ctwcamp%5Eserp%7Ctwgr%5Eauthor
More than a dozen years after serving a prison sentence for lying to investigators about a stock sale, Martha Stewart has opened up about the "horrifying experience," saying nothing good came out it.
"It was horrifying, and no one — no one — should have to go through that kind of indignity, really, except for murderers, and there are a few other categories," the 76-year-old domestic maven told Katie Couric on the former TODAY anchor's podcast. "But no one should have to go through that. It's a very, very awful thing."
https://www.today.com/home/martha-stewart-opens-about-horrifying-prison-stay-nothing-good-about-t117171
NATIONAL WATERMELON DAY – August 3
NATIONAL WATERMELON DAY
National Watermelon Day recognizes the refreshing summertime treat enjoyed at picnics and fairs! Watermelon is 92% water, which is why it is so satisfying in the summer heat.
http://www.marthastewart.com/315329/tequila-soaked-watermelon-wedges
*Enjoy these Martha Stewart tequila soaked watermelon wedges on a hot August day. Always tell the truth.
SNUB – Evangeline Lilly
Review –
Make a contribution of value
Start TB12
Pass along words of wisdom
Make something more practical
Listen to Metallica
Make tequila soaked watermelon wedges