Look to the * for today's advice.
WILD AND CRAZY GUY DAY
MIND
Steve Martin 1945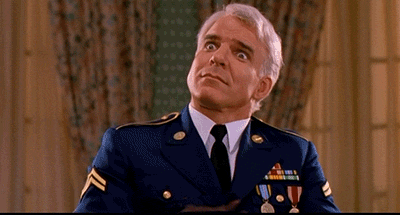 Learn To Love the Process, Not the End Goal:
"I just believe that the interesting time in a career is pre-success, what shaped things, how did you get to this point?" 
https://www.tribeloyal.com/blog/2017/7/12/five-life-lessons-from-steve-martin-that-will-help-conquer-your-fears
https://www.amazon.com/Parenthood-Steve-Martin/dp/B000ID1J22
*If you are in the process of becoming successful, enjoy the ride. If you are a success, reflect on how you got to this point. Watch Steve Martin in Parenthood for comic relief and life lessons.
BODY
Tim Tebow 1987
I'm on a diet called the Ketogenic diet, and I'm so hooked on it, I love it. I've been on it for a little over five years, and I've tried to get my entire family on it. I love steak, salmon, chicken, cauliflower pizza is great, and I love making a breakfast casserole.
https://www.mensfitness.com/sports/baseball/tim-tebow-changing-his-training-methods-transitioning-football-and-why-he-loves-keto
Tebow sticks to a ketogenic diet, which means eating a lot of healthy fats, moderate protein, very few carbs and hardly any sugar.
"A lot of people would think that's very boring, and sometimes it is, but you find ways to really spice it up," he says. "I eat a lot of things that run, swim or fly; I eat a lot of greens, a lot of Greek yogurt, a lot of avocado."
More specifically, though, here's what his typical food day looks like:
Breakfast:  "I have eggs in some form, whether it's an omelette with spinach and ham and bacon and sausage all in there, or a scramble with avocado."
Lunch and Dinner: Sparkling water—specifically La Croix, if he can get his hands on a can—and plain Greek yogurt are must-haves throughout the day. Beyond that, Tebow sticks to lean meats, like chicken, steak and salmon, often pairing them with asparagus, spinach or avocado. And guacamole: "Love it."
https://www.delish.com/food-news/a44723/what-tim-tebow-eats-tim-tebow-diet/
*Eat breakfast and lunch like Tim Tebow today. This could become a habit.
SOUL
David Crosby 1941
"Yeah! My biggest regret was wasting time doing hard drugs and being smashed out of my gourd and not really accomplishing much of anything," he said. "That I think was a complete waste. And I really regret that. We only get a certain amount of time. You have to realize when you're a kid you think life is going to be forever, and you're going to last forever and you're bulletproof. And all that stuff. It doesn't turn out that way."
http://www.mercurynews.com/2017/04/21/at-75-music-legend-david-crosby-is-still-thinking-about-what-comes-next/
*You only have a certain amount of time, don't waste it by doing hard drugs and being smashed out of your gourd. Listen to some David Crosby for motivation. Moderation is key.
MONEY
Magic Johnson 1959
https://twitter.com/MagicJohnson?ref_src=twsrc%5Egoogle%7Ctwcamp%5Eserp%7Ctwgr%5Eauthor
http://www.hoophall.com/hall-of-famers/magic-johnson/
When Johnson was a young boy, he would frequently visit his father at the General Motors plant where he worked. "I would sit in the chair behind the desk and dream I was the CEO," he says. But it was Johnson's father who told him that he had to do more than just dream about what he wanted; he had to work hard for it.
http://www.evancarmichael.com/library/magic-johnson/Lesson-1-Work-Hard-and-Plan-for-Your-Dreams.html
*Don't dream about working for a company. Dream of being CEO of that company.
ENTERTAINMENT
Halle Berry 1966 – watch Monster's Ball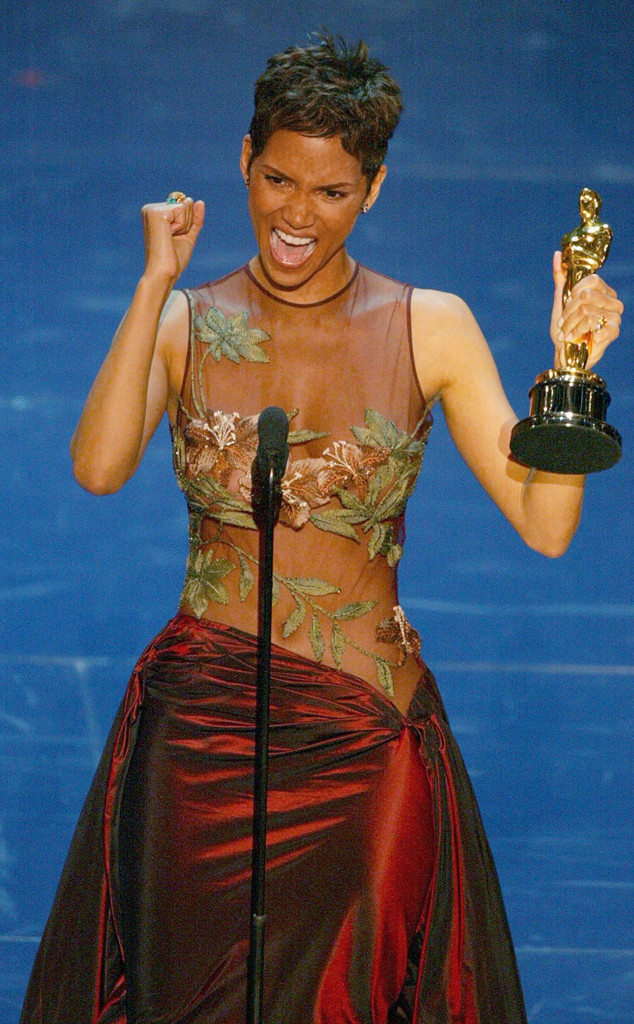 https://twitter.com/halleberry?ref_src=twsrc%5Egoogle%7Ctwcamp%5Eserp%7Ctwgr%5Eauthor
https://www.amazon.com/Monsters-Ball-Billy-Bob-Thornton/dp/B00005YU1M
Monster's Ball proves that new life comes in small incremental steps to those who are patient enough to wade through pain and suffering.
https://www.spiritualityandpractice.com/films/reviews/view/3688
*Watch Halle Berry wade through pain and suffering to win an Oscar in Monster's Ball.
FOOD
Mila Kunis 1983 – borscht
https://www.heyalma.com/18-things-you-probably-didnt-know-about-mila-kunis/
What you might not know about the actress is that she is a great cook. Kunis revealed she loves cooking traditional Russian food and even loves picking up fresh ingredients at the grocery store.
"I'm best at Russian food, because that's what I saw my mother cooking growing up. I was born in the Ukraine, although my family moved to Los Angeles when I was seven."
http://www.foodista.com/blog/2013/01/08/mila-kunis-loves-to-cook-russian-food
Top Russian foods you have to try
Borsch / Borscht(Originates from the Ukraine but will also be found in Russia)
This beet and cabbage red soup is a delicious belly warmer on Moscow's colder days, served with or without meat, potato, herbs (usually dill) and a dollop of smetana, Russian sour cream.
https://www.expatica.com/ru/about/Top-10-Russian-foods-and-recipes_108678.html
https://natashaskitchen.com/classic-russian-borscht-recipe/
*Be like Mila Kunis – go to the store and get fresh ingredients to make this Ukrainian/Russian borscht.
"Mila is the kind of girl everybody wants to hang out with," says Fred Noe. "We love to laugh and cuss and raise hell and enjoy the bourbon. When this thing started, our former CMO, Kevin George, told me he saw an opportunity to introduce women to whiskey, and he was looking for a spokesperson to whom everybody will relate. Partnering with Mila has been a match made in heaven."
Kunis admits she was only a casual whiskey fan before signing on with Beam. She acquired a taste for it from her rye drinking husband, actor Ashton Kutcher, in the form of a scotch-based Penicillin cocktail. Gradually Kunis came to enjoy bourbon over rocks, and she subscribes to Beam's theory that the female market is underserved.
https://www.forbes.com/sites/johnmccarthy12/2017/10/02/mila-kunis-on-whiskey-women-sipping-rare-bourbon-and-how-jim-beam-can-make-her-cry/#122c100b8a71
*Wash down the borscht with a Jim Beam over rocks.
SNUB – Doc Holliday
Review –
Learn to love the process
Keto diet
Don't waste your time with drugs
Dream of being CEO
Watch Monster's Ball
Make borscht