Look to the * for today's advice.
STAR AS YOURSELF DAY
MIND
Herbert Hoover 1874
https://www.whitehouse.gov/about-the-white-house/presidents/herbert-hoover/
Hoover never finished high school, failed his college entrance exam and once admitted to college, wasn't exactly the best of students. But he found a way to persevere once he found his niche: problem-solving, which led to an academic major, and then to a career as geologist and an engineer.
https://www.washingtonexaminer.com/herbert-hoovers-lesson-for-todays-america
*Persevere and find your niche that will lead you to your true calling.
BODY
Kylie Jenner 1997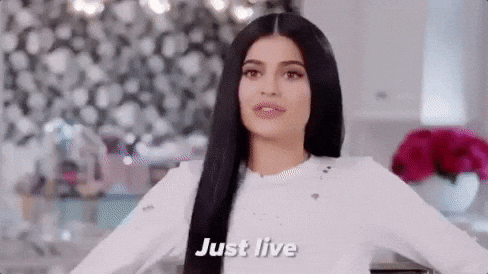 https://www.thekyliejenner.com/
Being fit to me means staying active. We get to travel a lot, so we're always on the move. It's important to get out as much as possible, and just keep moving.
https://www.popworkouts.com/kylie-jenner-workout-body/
https://www.smiletrain.org/get-involved/celebrities/kylie-jenner
*Get out as much as possible today. Just keep moving.
SOUL
Bobby Hatfield 1940
https://www.billboard.com/articles/news/68317/righteous-brother-bobby-hatfield-dies
Bobby Hatfield is gone, but we have a feeling that his angelic voice is waiting for us.
http://articles.baltimoresun.com/2003-11-07/features/0311070382_1_bobby-hatfield-righteous-brothers-unchained-melody
*Listen to Bobby Hatfield's angelic voice today. It's good for your soul, and keeps you righteous.
MONEY
Leo Fender 1909
https://www.rockhall.com/inductees/leo-fender
He made millions of dollars, yet remained a humble inventor. His coffee "mug" was a styrofoam cup with "Leo" printed on it. He brought his lunch to work every day because "With the money I save eating these sandwiches, I can buy a handful of resistors."
http://www.laterbloomer.com/leo-fender/
*If you don't already, bring your lunch to work today. Make it a habit. And stop paying so much for that fancy coffee. It all adds up.
ENTERTAINMENT
Antonio Banderas 1960 – watch And Starring Pancho Villa as Himself
https://twitter.com/antoniobanderas?ref_src=twsrc%5Egoogle%7Ctwcamp%5Eserp%7Ctwgr%5Eauthor
One year I lived in nine different places, and landlords kept throwing me out when they realized I didn't have any money! I remember walking down the street and looking between the sidewalk and the cars, in the hope that somebody dropped some coins. I did that every single day for months at a time. That's how desperate I was.
https://www.reuters.com/article/us-money-lifelessons-banderas/unmasked-life-lessons-with-actor-antonio-banderas-idUSKCN1IF2B6
https://www.amazon.com/Starring-Pancho-Villa-As-Himself/dp/B0001FVECM
*In June you had Pancho Villa stew, now watch Antonio Banderas play the Mexican outlaw.
FOOD
Jimmy Dean 1928 – Mexican taco stuffed peppers
https://www.jimmydean.com/our-story
One day, Jimmy Dean was sitting in a local diner in his hometown of Plainview, Texas. He was having sausage and eggs. Jimmy always did love sausage, but on this particular morning, he bit into a piece of gristle about the size of Texas. He turned to his brother Don and said, "You know, there has got to be room in this country for a good quality sausage!"
The rest is history. Jimmy Dean, the multi-talented country singer, TV show host and actor, went on to build America's favorite sausage company right during the height of his entertainment career.
https://www.jimmydean.com/recipes/dinner/trishas-mexican-taco-stuffed-peppers
http://www.jimmydean.com/products/fully-cooked-sausage
*Enjoy these Jimmy Dean Mexican taco stuffed peppers while watching Pancho Villa
SNUB – Betsey Johnson
Review –
Persevere and find your niche
Get out as much as possible
Listen to Bobby Hatfield 
Bring your lunch to work
Watch And Starring Pancho Villa as Himself
Make Jimmy Dean Mexican taco stuffed peppers