Look to the * for today's advice.
ROBERT, BOB, ROBERTO DAY
MIND
Robert Redford 1936
http://time.com/5415035/robert-redford-interview/
Redford was guided as much by frustration as compassion. "I was never a good student," he says. "I had to be dragged into kindergarten. It was hard to sit and listen to somebody talk. I wanted to be out, educated by experience and adventure, and I didn't know how to express that."
https://www.aarp.org/entertainment/movies-for-grownups/info-01-2011/robert-redford-unedited.html
https://www.amazon.com/Ordinary-People-Donald-Sutherland/dp/B0018RE7GM
*Educate yourself by experience and adventure today. Think of watching Ordinary People – the Oscar winning movie, directed by Redford – especially if you're dealing with loss.
BODY
Bob Harper 1965
https://twitter.com/MyTrainerBob?ref_src=twsrc%5Egoogle%7Ctwcamp%5Eserp%7Ctwgr%5Eauthor
https://www.survivorshaveheart.com/
During sudden cardiac arrest — which is caused when the heart's electrical system suddenly malfunctions — the heart stops beating and blood is no longer pumping through the body or the brain. Death can occur within minutes. Harper probably survived the event because of his excellent physical fitness and the immediate medical attention.
However, the fact that he was in such terrific shape also made having a heart attack at 51 that much more stunning.
https://www.today.com/health/biggest-loser-bob-harper-opens-today-about-recovery-t109956
He takes time each day to focus on inner calmness.
A three-time New York Times bestselling author, Harper regularly practices transcendental meditation (TM), which involves silently repeating a mantra in order to place your body in a state of profound rest and allow your mind to achieve a sense of peace, as defined by the Mayo Clinic. "TM, yoga, and my dogs really help me with managing my stress," he emphasizes. "I tell people you have to find whatever it is in your life that you can do to turn off the white noise, just for a few minutes. If it means sitting with your phone off for five or ten minutes and not having to focus on anyone or anything— those things are so good for you. It helps your brain, it helps your body."
https://www.womansday.com/health-fitness/a18535968/bob-harper-heart-attack-lessons/
*If you haven't yet, get a heart checkup today. Would you survive cardiac arrest? Help your brain and body by shutting off the white noise for a few minutes today. Try TM and spending time with your dogs – and shut off that phone for 5 minutes today.
SOUL
Roberto Clemente 1934
http://www.robertoclemente.si.edu/english/virtual_legacy.htm
On the evening of Dec. 31, Clemente boarded a plane filled with relief supplies, but the overloaded plane would never reach its final destination. It plunged into the ocean off the shores of Puerto Rico.
Although millions were grief-stricken upon hearing the heartbreaking news, Clemente's family and intimate friends – even total strangers who Clemente befriended in his lifetime – weren't shocked by his actions. On the contrary, it's a side they already knew existed.
https://baseballhall.org/discover/roberto-clemente-day
The Roberto Clemente Foundation values your partnership in continuing our mission of Building Nations of Good. Your Donation will be used to help impoverished people around the world and further the mission of the Roberto Clemente Foundation. Thank you for your support.
https://robertoclementefoundation.com/
*Lead by your actions. Think of donating to the Roberto Clemente Foundation.
SIDE NOTE: My older brother was named Ted William after Ted Williams, my dad's favorite baseball player. His second favorite player was Roberto Clemente. As his second son, I was almost named Roberto! Sometimes, when I drink too much, I take on the alter ego of "Roberto" – my wife does not like these times.
MONEY
Steve Chen 1978
https://twitter.com/stevechen?lang=en
"I realized if I didn't venture out on my own now, I wouldn't have this opportunity later on in life," he said. He developed a two-year plan: if his new company didn't take off in two years, or he ran out of money first, he would try to go back to Paypal and get a job.
http://www.inc.com/graham-winfrey/youtube-steve-chen-nom-future-live-video.html
https://www.gv.com/team/steve-chen/
*You are well over half way through this year. Consider it a great start to your 2 –year plan to create your own business. You may not have this opportunity later in life.
ENTERTAINMENT
Patrick Swayze 1952 – watch Ghost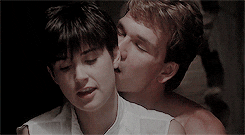 https://www.amazon.com/Ghost-Patrick-Swayze/dp/B001B2CPH2
The downside of the success of Dirty Dancing was that Swayze had found himself typecast. That changed after Ghost, but director Jerry Zucker told PEOPLE that his roles in films such as Roadhouse made him reluctant to even consider Swayze as the male lead. However, Swayze's reading of the film's farewell scene changed Zucker's mind. "We all had tears in our eyes, right there in the office – and we knew how it ends," Zucker said. "I saw a side of Patrick that I never knew existed."
https://people.com/movies/ghost-25th-anniversary-20-things-you-didnt-know/
*Watch Ghost and maybe make a clay pot with that special someone.
FOOD
Edward Norton 1969 – Fight Club Cream of Mushroom Soup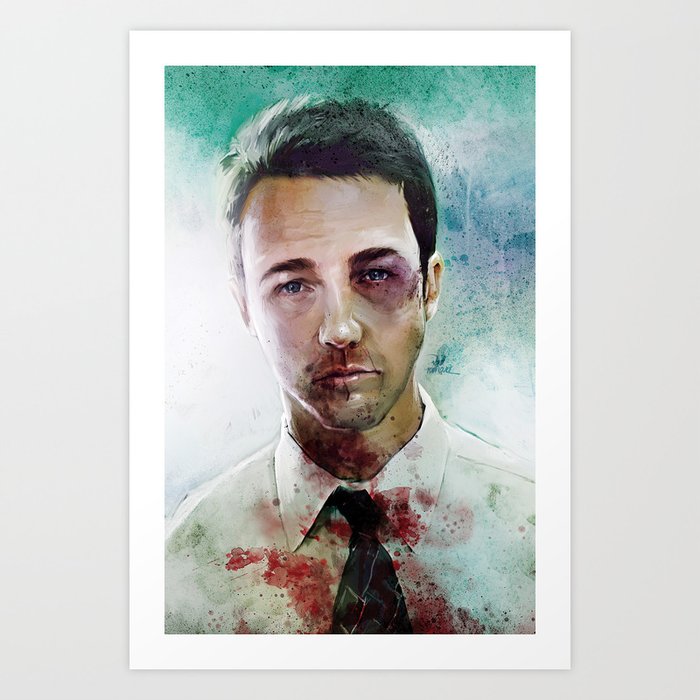 https://twitter.com/EdwardNorton?ref_src=twsrc%5Egoogle%7Ctwcamp%5Eserp%7Ctwgr%5Eauthor
BRAD PITT'S SALARY WAS SEVEN TIMES HIGHER THAN HIS CO-STAR'S.
Russell Crowe was considered to play Tyler Durden and had met with a producer to discuss the part, but it was Brad Pitt who ended up with the role, adding $17.5 million to his bank account in the process. Edward Norton was cast by Fincher because of his performance in The People Vs. Larry Flynt, and took the studio's offer of $2.5 million.
http://mentalfloss.com/article/59444/15-things-you-might-not-know-about-fight-club
http://damndelicious.net/2014/05/10/cream-mushroom-soup/
https://www.amazon.com/Fight-Club-Brad-Pitt/dp/B001H1SVO8
*Invite some friends over to watch Fight Club and serve them this delicious soup. Tell them that you are full and won't be having any. They all may want to fight you after.
SNUB – Frances Bean Cobain
Review –
Educate yourself by experience and adventure
Focus on inner calmness
Lead by your actions
You may not have an opportunity later in life
Watch Ghost
Make Fight Club Cream of Mushroom Soup