Look for the * for today's advice.
NAPOLEON'S CHICKEN DAY
MIND
Napoleon Bonaparte 1769
https://www.history.com/topics/france/napoleon
Lesson 1: Aim High
Do not be satisfied with "just enough", when you can have the "most". Do not settle for "just all right", when you can be the "best".
Aim high. Be greedy. Of course, it goes without saying that the effort you put in should also be at its fullest. There should be no room for half-assed attempts or half-hearted cracks at something. If you won't aim high, that has very little difference to not aiming for anything at all.
https://www.cleverism.com/11-leadership-lessons-from-napoleon-bonaparte/
*Not aiming high has very little difference than not aiming for anything. Remember this today. Good is the enemy of great.
BODY
Ben Affleck 1972
https://twitter.com/benaffleck
Finish Strong: Hold yourself in pushup position for as long as you can. Any big superhero, including Batman, requires shoulder definition to achieve the 'superhero' look. Having clearly defined shoulders was a big part of Ben Affleck's Batman workout.
https://www.popworkouts.com/ben-affleck-batman-workout/
https://www.amazon.com/Batman-v-Superman-Dawn-Justice/dp/B01DAWJBYU
*Bulk up those shoulders with this Batman workout and you'll be ready to take on Superman.
SOUL
Joe Jonas 1989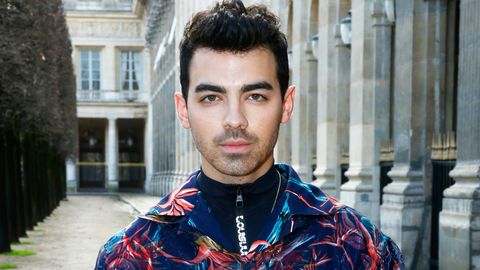 https://twitter.com/joejonas?ref_src=twsrc%5Egoogle%7Ctwcamp%5Eserp%7Ctwgr%5Eauthor
"I mean, I believe in God, and that's a personal relationship that I have, but I'm not religious in any way."
https://www.christianpost.com/news/joe-jonas-talks-about-relationship-with-god-frustration-with-purity-rings-in-raw-revealing-interview-109886/
*Your relationship with God is personal and unique. No one else needs to know about it.
MONEY
Melinda Gates 1964
https://twitter.com/melindagates?ref_src=twsrc%5Egoogle%7Ctwcamp%5Eserp%7Ctwgr%5Eauthor
The success of entrepreneurs and philanthropists Bill and Melinda Gates has taught John Jacobs, the co-founder of apparel company Life is Good, one crucial lesson: Entrepreneurs don't have to choose between making money and doing good.
Jacobs called the couple "unbelievably inspiring" and discussed one idea from Melinda Gates that particularly influences his thinking: "When you come to a point in your life when you see difficult things, don't look in the other direction; move toward it," Jacobs said, citing Melinda. "That's the moment when you can affect change."
"If you're just trying to make a buck or sell a few products, you might just bail when you hit those harder points," he added.
"In the course of your lives, without any plan on your part, you'll come to see suffering that will break your heart. When it happens, and it will, don't turn away from it; turn toward it. That is the moment when change is born."
-Melinda Gates, speaking to Stanford University graduates in 2014
https://www.cnbc.com/2016/09/22/ignore-this-melinda-gates-lesson-and-your-success-wont-last.html
our goal:
To help people in the world's poorest regions improve their lives and build sustainable futures by connecting them with digitally-based financial tools and services.
http://www.gatesfoundation.org/What-We-Do/Global-Development/Financial-Services-for-the-Poor
*This has made me realize that 365DOLF needs to champion a cause. My initial thought is stroke awareness, but I've always wanted to help Special Olympics too. By the time I'm done making this, I'll know which way I want to go.
ENTERTAINMENT
Jennifer Lawrence 1990 –watch Silver Linings Playbook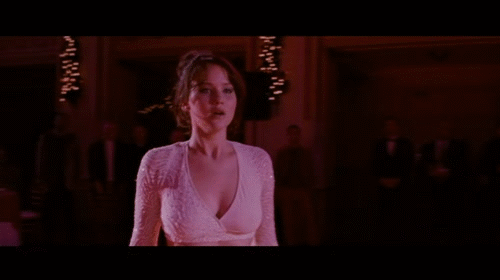 http://jenniferlawrencefoundation.com/
Volunteer with the Jennifer Lawrence Foundation
The Jennifer Lawrence Foundation supports a variety of organizations and causes. Below are current and past supported organizations and causes.
https://www.amazon.com/Silver-Linings-Playbook-Bradley-Cooper/dp/B00A81MV3U
Whatever you do, you've gotta find that silver lining – whether it's the people in your life, or a change in your own mindset, or an imperfect and realistic and human combo of both.
http://www.livingly.com/Things+We+Love/articles/5JNAg1JyNLb/Real+Life+Lessons+Learned+Silver+Linings+Playbook
*Find that silver lining by watching JLAW win an Oscar in Silver Linings Playbook.
FOOD
Julia Child 1912 – Napoleon's chicken
http://www.pbs.org/food/julia-child/
Recently, a cooking channel featured Julia's popular napoleon's chicken recipe. She related the fable of the Chicken Marengo recipe's origin as created by Napoleon's chef from the ingredients he had with him when they were at the battle of Marengo.
http://juliachildsrecipes.com/chicken-recipes/julia-childs-napoleons-chicken/
*In honor of Napoleon and Julia Child's birthdays, make her Napoleon's chicken. Enjoy it while watching Silver Lining's Playbook.
Katniss's Cherry Kiss
2 oz. Purity Vodka
1 oz. fresh-squeezed lemon juice
½ oz. simple syrup
4-6 ripe cherries
Sparkling water
Garnish: cherry
Add all ingredients except vodka into a mixing glass and muddle cherries.
Add vodka and ice.
Shake, and strain into a highball glass filled with ice.
Top with sparkling water, and garnish with a whole, stem-on cherry.
https://www.cosmopolitan.com/food-cocktails/g1841/hunger-games-cocktails/?slide=2
*Wash it down with a Katniss's Cherry Kiss in honor of Jennifer Lawrence's most iconic role as Katniss Everdeen in The Hunger Games.
SNUB – Nipsey Hussle
Review –
Aim high
Batman workout
You have a personal relationship with God
Champion a cause
Watch Silver Linings Playbook
Make Napoleon's Chicken