Look for the * for today's advice.
WEAR ONE GLOVE DAY
MIND
John Locke 1632
https://www.johnlocke.org/about-john-locke/who-is-john-locke/
Let us then suppose the mind to be, as we say, white paper void of all characters, without any ideas; how comes it to be furnished? Whence comes it by that vast store, which the busy and boundless fancy of man has painted on it, with an almost endless variety? Whence has it all the materials of reason and knowledge? To this I answer, in one word, from experience: in that, all our knowledge is founded; and from that it ultimately derives itself.
http://www.thegreatdebate.org.uk/LockeEpistem.html
An abundance of psychology research has shown that experiences bring people more happiness than do possessions.
https://www.theatlantic.com/business/archive/2014/10/buy-experiences/381132/
*What experiences are you going to add to your knowledge and happiness today?
BODY
Lea Michele 1986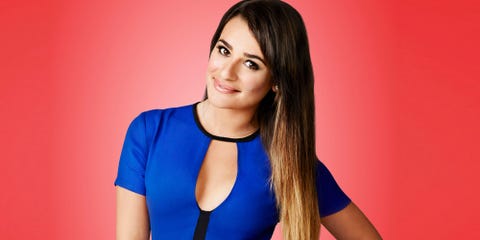 Besides hiking, Lea has a love affair with yoga — hot yoga, to be exact. Of the practice, she says, "#GoodForTheBody [and] #GoodForTheSoul." We couldn't agree more!
http://www.popsugar.com/fitness/Lea-Michele-Workout-Diet-37062927#photo-37062927
https://www.verywellfit.com/bikram-yoga-and-hot-yoga-differences-3566754
*Go hiking and take a Hot Yoga class today. Listen to Lea Michele's music for motivation.
SOUL
John McCain 1936
In a family memoir, a campaign ad as well as a televised interview with megachurch pastor Rick Warren, he recalled a guard in his prisoner of war camp in Vietnam who shared his faith one Christmas.
"He stood there for a minute, and with his sandal on the dirt in the courtyard, he drew a cross and he stood there," McCain told Warren at the Saddleback Civil Forum in August of that campaign year. "And a minute later, he rubbed it out, and walked away. For a minute there, there were just two Christians worshipping together."
Asked by Warren what being a Christian means, McCain simply replied: "It means I'm saved and forgiven."
https://www.ncronline.org/news/people/sen-john-mccain-known-veteran-also-man-quiet-faith
https://www.mccain.senate.gov/public/
*If John McCain can share a moment of worship with one of his Vietnam War POW guards, you can share your faith with anyone. Senator McCain passed away in the middle of me writing this. May he Rest In Peace.
MONEY
Iris Apfel 1921
https://www.instagram.com/iris.apfel/?hl=en
Money doesn't buy success
"If you're happy, have found love, are surrounded by good people, doing what you like and giving back to others, that's success. Selling your soul for a buck is not worth the real price you pay — not to me, anyways," says Apfel.
https://www.cnbc.com/2018/03/29/10-life-lessons-from-96-year-old-iris-apfel.html
http://www.magpictures.com/iris/
*I'm sure that the MONEY part of 365DOLF has grown confusing to some. One day it may suggest that it's all about making money and on another day there may be a suggestion on how to give it away. The bottom line is what Iris has suggested, if you're happy, have found love, surrounded by good people, doing what you like, and giving back – that's success.
ENTERTAINMENT
Michael Jackson 1958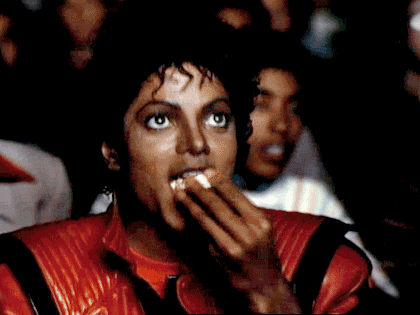 https://www.michaeljackson.com/
Start with yourself
Man in the Mirror is introspective, and seems to tell of a personal experience Michael had, and encourages us to start with ourselves. It's easy to look at the world and point out the injustices and deficiencies, but more challenging to sit down, soul search, and find ways to be better versions of ourselves.
https://bigthink.com/alicia-wallace/life-lessons-from-michael-jackson
*Soul search to be a better version of yourself today. Listen to the King of Pop all day. Don't stop till you get enough.
FOOD
Ingrid Bergman 1915 – Swedish Crayfish and Hot Fudge Sundae Party
https://www.ingridbergman.com/
As a young actress in Stockholm she loved to eat crayfish, with a bib. When she first came to America from Sweden in 1939, she fell in love with American ice cream. 'A hot fudge sundae was an unbelievable delight,' she later recalled. 'In New York City, where I liked the ice cream the best, I could eat four ice creams in a day.'
https://www.telegraph.co.uk/journalists/bee-wilson/9013696/The-appetite-of-Ingrid-Bergman.html
https://www.amazon.com/Anastasia-Ingrid-Bergman/dp/B00008LDO0
August crayfish parties are one of the highlights of the Swedish calendar and appeal to people of all ages.
https://www.thelocal.se/20150731/get-ready-for-that-crayfish-party
Do you know why it's spelled "sundae"? Well, there used to be "Sunday Blue Laws" that prohibited soda water from being sold on Sundays. This resulted in no ice cream sodas, which was a popular treat at the time. People began making what is now known as a sundae instead! It is also noted that the spelling was changed from "Sunday" so that the ice cream treat would no longer be associated with only eating them on Sundays, and to not commercialize the word "Sunday" which was thought to be as sacred.
Whether you like banana splits or the traditional hot fudge sundae, there are endless options for creating a totally customized sundae. Why not create an ice cream sundae bar filled with toppings, your favorite syrups and a variety of ice cream flavors.
http://www.easyhomemeals.com/make-a-sundae-bar-for-hot-fudge-sundae-day/
*With August coming to an end soon, throw a Swedish crayfish party (have bibs available) and show an Ingrid Bergman movie or two or three (she won 3 Oscars). Have hot fudge sundaes for dessert – enough so each guest can have four of them.
SNUB – Carla Gugino
Review –
Add an experience to your knowledge and happiness
Hiking and hot yoga
Share your faith with someone
Do what you like and give back to others
Listen to Michael Jackson
Throw a Swedish crayfish and hot fudge sundae party