SHOW ME THE MONEY DAY
MIND
Julian Assange 1971
"Every time we witness an injustice and do not act, we train our character to be passive in its presence and thereby eventually lose all ability to defend ourselves and those we love."
*Train your character to not be passive in the presence of injustice.
BODY
Olivia Munn 1980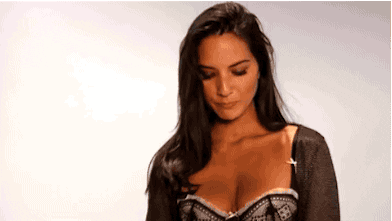 Munn eats 80% raw and pays close attention to stretching
*Eat 80% raw today and pay close attention to stretching.
SOUL
Montel Williams 1956
"One of the greatest minds of the last century said 'A living is made by what you get, a life is made by what you give,'"
"I define success by people who understand that the universe will open up to you if you recognize your responsibility to give back."
*Give back today and the universe will open up to you. Think of donating to MS Foundation – one of Montel's favorite causes.
MONEY
Scott Borchetta 1962
Borchetta took a look at the most doom-laden climate in the history of the modern music industry, and decided it was the perfect time to start a record label.
*What is an industry that is doom-laden and how can you turn it into a dynamic enterprise again?
ENTERTAINMENT
Tom Cruise 1962 – watch Jerry Maguire
'HELP ME… HELP YOU. HELP ME, HELP YOU.'
*Today is the day. While watching Jerry Maguire, when you hear "show me the money!" crack open the piggy bank full of $5 bills.
FOOD
Sandra Lee 1966 – broiled tilapia
Her journey can be seen in the HBO documentary short RX: EARLY DETECTION A CANCER JOURNEY WITH SANDRA LEE.
https://www.sandralee.com/recipes-2/broiled-tilapia
*Enjoy Sandra Lee's broiled tilapia while watching Jerry Maguire with your soulmate.
SNUB – Gloria Allred 1941
Review –
Train your character to not be passive
Eat 80% raw
Give back and the universe will open up to you
Turn around a doom-laden industry
Watch Jerry Maguire
Make broiled tilapia