MOVES LIKE JAGGER DAY
MIND
Stanley Kubrick 1928
"Learn from others' work."
*Find someone successful in what is important to you and copy what they do.
BODY
Kate Beckinsale 1973 – 3-2-1 Workout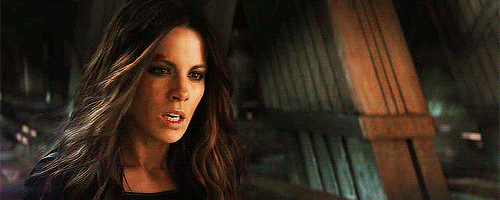 The 3-2-1 workout is so named because it involves three cardio sessions, two circuit and one core workout.
http://thejenniferanistondiet.com/kate-beckinsales-diet-workout-routine/
*Complete Kate Beckinsale's 3-2-1 workout. Watch her in Underworld for motivation.
SOUL
Carl Jung 1875
To strive to be good, and disregard one's darkness, is to fall victim to the evil in ourselves whose existence we have denied. The 'shadow' is Jung's term for the dark, unwanted, feared side of our personality.
The shadow personality can also be thought of as the unlived life.
This shadow is experienced as a foe, but it is really a friend because it contains clues as to what the individual lacks, rejects and distrusts.
*Turn toward your fears today – they contain clues as to what you lack, reject, and distrust. What is your "shadow" or unlived life?
MONEY
Mick Jagger 1943 – The Rolling Stones
"We don't like throwing computers away as soon as they don't work… We like cars to be repaired instead of junked."
*Have moves like Jagger – before tossing that computer, car, or home appliance, check whether it can be repaired.
ENTERTAINMENT
Sandra Bullock 1964 – watch The Blind Side
*Watch Sandra Bullock win an Oscar in The Blind Side.
FOOD
Helen Mirren 1945 – grilled cheese
The Emmy, Tony, Golden Globe, and Academy Award winner revealed that she's rather fond of melted cheese on toast, and thus would like her last meal to be a grilled cheese.
https://www.bonappetit.com/recipe/best-ever-grilled-cheese
*I know how you can get some satisfaction – eat this grilled cheese. Enjoy it while watching Helen Mirren win an Oscar in The Queen.
SNUB – Jason Statham 1967
Review –
Learn from other's work
3-2-1 workout
Turn toward your fears
Fix it first
Watch The Blind Side
Make a grilled cheese