DAVID HASSELHOFF APPRECIATION DAY
MIND
Donald Sutherland 1935
"I don't get impressed. I admire. I love. But I do not get impressed. It's a fault."
*Admire and love – but avoid being impressed today.
BODY
Carey Hart 1975 – mind > body
MF: So it's more mental than physical?
CH: "Definitely. The reason its way more mental is because it's amazing what your body can go through, how resilient [it] is, and how much you can heal especially if you take care of yourself. I've done some devastating things to my body and I've bounced back."
*Step 1: Get your workout gear on
Step 2: Drive to the gym
Step 3: work out.
It's mind over matter.
SOUL
Diahann Carroll 1935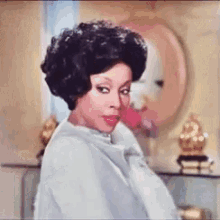 "She brought down ancient barriers & built bridges. She left the world better than she found it. We are in her debt. We miss her so much already. RIP"-Rev. Jesse Jackson
*Take today to bring down barriers and build bridges. Work on leaving this world a better place than the one you found.
MONEY
Luke Bryan 1976
"I love Luke Bryan and he's had some great songs, but this new song is the worst song I've ever heard,"
"I know Luke, he's a friend. '[That's] My Kinda Night' is one of the worst songs I've ever heard." – Zac Brown
*Imagine how many more downloads Luke Bryan's song received after Zac Brown's remarks went viral. Old expressions are old for a reason 'There is no such thing as bad publicity.'
ENTERTAINMENT
James Cagney 1899 – watch Yankee Doodle Dandy
*Watch James Cagney win an Oscar in the movie Yankee Doodle Dandy
FOOD
David Hasselhoff 1952 – 6'4 daily routine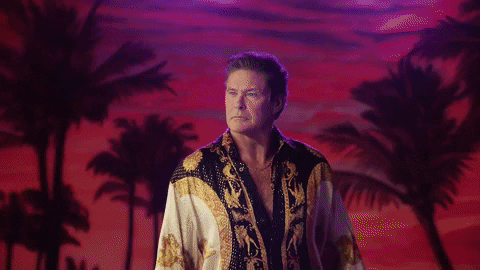 At 6 feet 4 inches tall, the actor tips the scale at a trim 195 pounds.
For breakfast, "I eat a lot of fruit in the morning. Watermelon, grapes, pineapple, and strawberries give me a lot of natural energy and the water my body needs."
At 10 a.m., "I'll start eating vegetables for a mid-morning snack: carrot sticks, tomatoes, mushrooms, green and red peppers slices, and celery. For lunch, I'll have pasta without sauce or grilled chicken and fish, never fried. Sometimes, I'll have rice. The protein and the carbohydrates, gives me a lot of energy, so I can work the entire afternoon with no snacks at all."
Hasselhoff has practiced what Europeans have been doing for centuries and that is, taking a nap, often called "the power nap," right after lunch.
"I also drink about 5 quarts of bottled water every day. It cleanses the skin and makes a big difference in my complexion. Dinner is usually more chicken or fish and rice with lots of vegetables. I seldom eat red meat. I never have desserts…. sometimes a couple of cookies. I also stay away from alcohol, heavy sauces, butter, oils, fried foods, and sugar. I never feel deprived in any way. I can eat as much as I want and I won't gain weight."
BONUS: Angela Merkel 1954 – Yes Hasselhoff shares a birthday with the chancellor of Germany – the country that adores him like a God.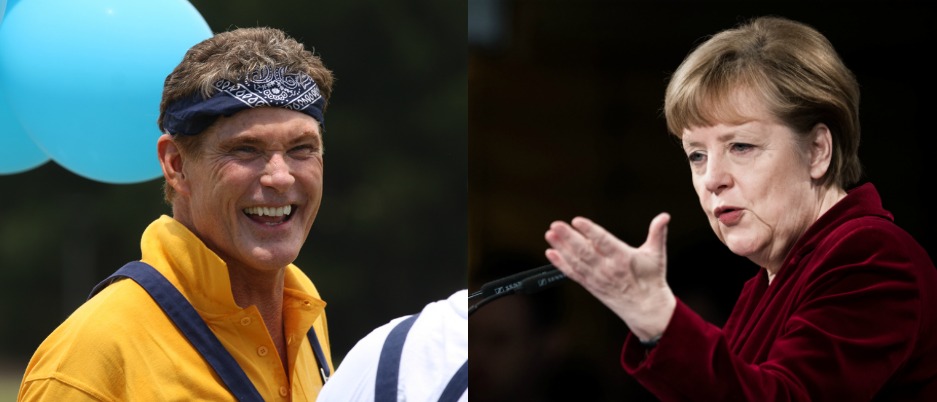 Merkel's favorite food is said to be green cabbage and Mettwurst — or minced pork sausage. She was elected "Cabbage Queen" in Oldenburg in 2001.
*Follow "The Hof's" daily eating routine and use Angela Merkel's cabbage for some of his daily vegetable intake.
SNUB – Billie Lourd 1992
Review –
Don't get impressed
It's more mental than physical
Leave this world better than you found it
There is no such thing as bad publicity
Watch Yankee Doodle Dandy
Hasselhoff's daily meal plan