KNOCK THE BASTARD OFF DAY
MIND
Sir Edmund Hillary 1919
His most famous quotation after summiting Mount Everest on May 29, 1953: "Well, George, we knocked the bastard off."
*Is there something you've been putting off for way too long? Have a friend help you finish it today and then utter those famous words – "We knocked the bastard off."
BODY
Gisele Bundchen 1980
"[Yoga is] so serene that I can be in a state of meditation while I practice … Whether it involves music or mantras or breath work or meditation, [yoga is] a powerful beautiful spiritual practice. Yoga gave me back my life."
*Get your life back with Yoga
SOUL
Sandra Oh 1971
Oh has practiced Vipassana meditation for years now. "It takes a long time to free oneself from chatter: Goals, social media, image, persona,"
"And if you're able to move through in that way, you can actually start trying to create from a different place."
*Free yourself from the chatter in your life. Look in to Vipassana meditation.
MONEY
Ray Allen 1975
'I'm in the NBA and I want to make a lot of money, if I want to be around for a long time, I have to make sure I prioritize this job… The money is really a non-issue; it's really about being effective and successful at your job. The money will come along with it."
*Focus on being effective and successful at your job and the money will come.
ENTERTAINMENT
Carlos Santana 1947
*Listen to Carlos Santana all day today. And smile while doing it.
FOOD
Harley Morenstein 1985 – The Meatball Death Star
https://www.ranker.com/list/the-very-best-epic-meal-time-videos/greg
Ground up pork, beef, and veal are pounded into a bowl to create the massive meatball. They then fill it up with some vegetables (purely for aesthetic purposes, Harley explains), pancetta (Italian for "bacon"), and tortellini. The ball is completed, placed inside a circle of garlic bread, and topped with meat sauce.
*Listen to Carlos Santana while making this Meatball Death Star and have some friends over to help eat it. Enjoy it while watching Star Wars or He Got Game.
SNUB – Julianne Hough 1988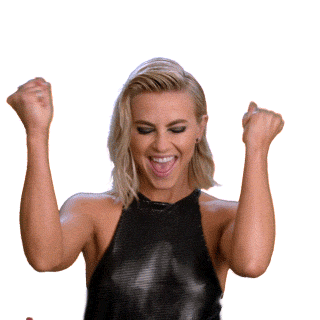 Review –
Knock the bastard off
Yoga
Practice Vipassana meditation
Be effective and successful at your job
Listen to Carlos Santana
Make a Meatball Deathstar