STUPID IS AS STUPID DOES DAY
MIND
Minor White 1908
His students were on a serious journey of awareness, using photography as a tool for deepening their own personal understanding. His pictures took them to places they had never been before, and opened their eyes to new ways of thinking about image making and themselves.
*Get outside and take pictures today and let those pictures be a journey of awareness. Share them with friends and loved ones and actually print the pictures out.
BODY
OJ Simpson 1947
*Watch and perform O.J. Simpson's workout video. It's a killer.
SOUL
Jordan Belfort 1962
'You asked if I had shame: back then, yes. Now, no. I'm not going to live my life in shame. I think that's a toxic emotion.
*Don't have shame today. Whatever you have done, is in the past. Only a fool would trip over something that he's already passed. Watch the end of The Wolf of Wall Street for motivation.
MONEY
Kevin O' Leary 1954
Money = Freedom.
"You'll lose if you pursue money for any reason other than freedom. Nothing else can drive a person like the desire for freedom. The entrepreneurs that are pursuing freedom will find success."
To me, freedom is the ability to do what you want, when you want, how you want.
*Pursue freedom
ENTERTAINMENT
Tom Hanks 1956 – watch Forrest Gump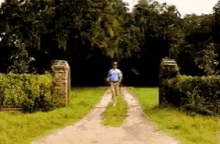 *Tom Hanks and/or Forrest Gump could be used for every category in 365DOLF – mind (stupid is as stupid does), body (run across the country), soul (sing in the church choir), money (invest in Apple), food (Bubba Gump shrimp, washed down with 9 Dr. Peppers)
FOOD
Courtney Love 1964 – chicken pot pie and pineapple upside cake, washed down with Love Potion
https://www.kingarthurflour.com/recipes/pineapple-upside-down-cake-recipe
"I'm all about the pineapple upside-down cake"
http://www.grubstreet.com/2012/05/courtney-love-new-york-diet-includes-babbo-brooklyn-fare.html
https://www.caloriecount.com/courtney-love-potion-recipe-r721431
*Enjoy this Courtney Love chicken pot pie and pineapple upside cake, washed down with a Love Potion. It's a killer
SNUB – Fred Savage 1976
Review –
Get outside and take pictures
OJ Simpson workout video
Don't have shame
Pursue freedom
Watch Forrest Gump
Make chicken pot pie and pineapple upside down cake