Look to the * for today's advice.
BORN ON  THE 4TH OF JULY DAY
MIND
Calvin Coolidge 1872
https://www.nps.gov/nr/travel/presidents/calvin_coolidge_homestead.html
https://coolidgefoundation.org/
https://www.whitehouse.gov/about-the-white-house/presidents/calvin-coolidge/
Coolidge enjoyed a widespread popularity and could easily have won re-election in 1928. Instead, he chose not to run again.  Personal Factors played a role in his decision, as well as the realization that his work was done and that the public was ready for a new man with a new approach. He remarked to a Cabinet member, "I know how to save money. All my training has been in that direction. The country is in a sound financial condition. Perhaps the time has come when we ought to spend money. I do not feel that I am qualified to do that." Moreover, as he wisely observed, "It is a pretty good idea to get out when they still want you."
https://coolidgefoundation.org/presidency/a-biographical-sketch-of-calvin-coolidge/
*For a guy nicknamed "Silent" Cal, this speaks volumes. Hopefully you can do the same with your current job… get out when they still want you.
BODY
The Situation 1982 – your playbook for today
https://twitter.com/ItsTheSituation
1) Eat every few hours. Aim for six small meals per day—three meals and three protein shakes.
2) Drink tons of water.
3) Choose lean proteins, fruits, and veggies whenever you can.
4) Get six to eight hours of sleep. "Sleep is when your body grows and repairs itself," he says.
5) Avoid simple carbs and junk calories, including condiments like mayo and jelly.
http://www.mensfitness.com/training/situations-8-fit-rules
*Sound advice from the Situation. Much better than GTL (gym, tan, laundry). Use this as your eating playbook today. Splurge with a canteen dog to celebrate the 4th.
SOUL
Bill Withers 1938
The album's cover photo was taken during Withers' lunch break at the factory; you can see him holding his lunch pail. "My co-workers were making fun of me," he says. "They thought it was a joke." Still unconvinced that music would pay off, he held on to his day job until he was laid off in the months before the album's release. Then, one day, "two letters came in the mail. One was asking me to come back to my job. The other was inviting me on to Johnny Carson." The Tonight Show appearance, in November 1971, helped propel "Ain't No Sunshine" into the Top 10, and the follow-up, "Grandma's Hands," reached Number 42.
http://www.rollingstone.com/music/features/bill-withers-the-soul-man-who-walked-away-20150414
*Listen to Bill Withers today – it's good for your soul.
MONEY
George Steinbrenner 1930
https://www.steinbrennerfield.com/
http://steinbrenner.mysdhc.org/
https://www.biography.com/people/george-steinbrenner-583100
Steinbrenner believed that he would always get what he paid for, and so he was willing to pay the very most. That is how he created not only a winning team, but one that is sure to leave a legacy that goes far beyond the scoreboards.
http://www.evancarmichael.com/library/george-steinbrenner/Lesson-1-You-Have-To-Spend-Money-to-Make-Money.html
*I know the goal is to save money, but think long term when buying things like a car or a washing machine. Get the best and save money in the long run.
ENTERTAINMENT
Ron Kovic 1946 – watch Born on the Fourth of July
https://www.biography.com/people/ron-kovic-21058843
THEY CONSIDERED ACTUALLY PARALYZING TOM CRUISE.
Stone found a nerve agent that would paralyze Cruise for a few days, and Cruise was open to the idea of using it. But the studio's insurance company—spoil sports—nixed it.
http://mentalfloss.com/article/84007/12-facts-about-born-fourth-july
https://www.amazon.com/Born-Fourth-July-Special-Cruise/dp/B0002V7ON8
http://www.latimes.com/local/california/la-me-1109-lopez-kovic-20141109-column.html
*Yesterday was Tom Cruise's birthday (born on the 3rd of July), watch him play the role of Ron Kovic today in Born on the Fourth of July.
FOOD
Andrew Zimmern 1961 – Canteen Dog and caramel apple pie.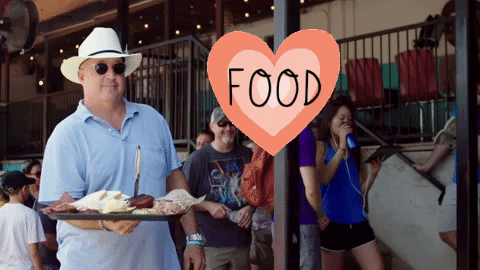 http://andrewzimmern.com/2015/07/09/andrew-zimmerns-canteen-dog/
The only way to improve on a classic apple pie is to layer the filling with decadent homemade caramel sauce.
https://andrewzimmern.com/2017/11/17/andrew-zimmern-cooks-caramel-apple-pie-michelle-gayer/
*It's the 4th of July, you've got to have a hot dog and some apple pie.