Look for the * for today's advice.
WRITE FAITH ON YOUR WRIST DAY
MIND
Benito Mussolini 1883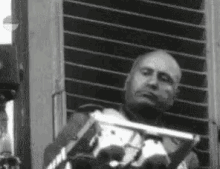 https://www.history.com/topics/world-war-ii/benito-mussolini
Be humble. People don't like arrogance. Truth be told, Mussolini was never very humble, but he pretended. That was better than nothing. In his autobiography, he wrote, "I was certainly not moved by a desire for egotistical political domination. I obeyed the positive command of my conscience, not any opportunism. I have always had a vision of life which was altruistic."
http://www.forbes.com/sites/jimpowell/2012/02/22/the-economic-leadership-secrets-of-benito-mussolini/2/#b05debd475dc
http://www.history.com/news/9-things-you-may-not-know-about-mussolini
*Be humble today – even if you have to fake it like a brutal dictator.
BODY
Scott Steiner 1962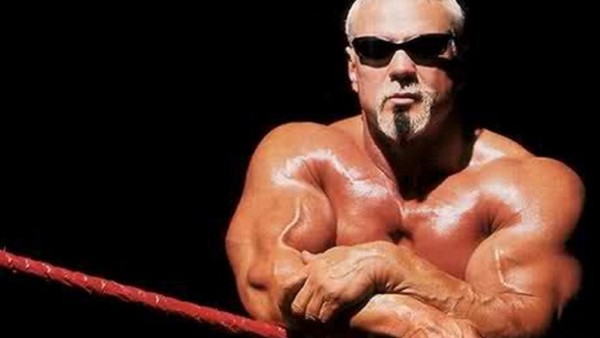 http://www.wwe.com/superstars/scott-steiner
Scott Steiner claimed he could Bench Press over 600 pounds in the dying days of WCW around 2001.  BUT Steiner was, and still is, heavily into kayfabe and had previously stated in interviews that he avoided the bench press where possible, owing to injuries.
http://www.strengthfighter.com/2012/03/scott-steiner-biceps.html
https://www.youtube.com/watch?v=N8eorUWugqg
*Max out on your bench press today.
SOUL
Dak Prescott 1993
https://twitter.com/dak?ref_src=twsrc%5Egoogle%7Ctwcamp%5Eserp%7Ctwgr%5Eauthor
https://dakprescott4.com/collections/home-page/products/dak-prescott-t-shirt-dallas-football-28
Prescott talked about his faith in an interview with USA Today affiliate The Times. He opened up about missing his mother, Peggy, who succumbed to colon cancer in 2013, and how he coped with her loss.
Prescott said his mother had always encouraged him. She was the one he talked to whenever he lost a game. And with her gone, the hard times could be rough, and he missed her terribly.
He continues to miss her. To help him pull through every time he plays, Prescott puts a strip of tape with the word "faith" on his wrists.
"I simply write 'Faith' on there for the faith that my mom showed me; the relationship we built from the faith we had and my faith in God,"
https://www.gospelherald.com/articles/69084/20161222/the-praying-side-of-dak-prescott-christian-quarterback-of-dallas-cowboys.htm
*Put a strip of tape with the word "faith" on your wrist. Look at it throughout today to remind you of your faith in God and the faith you've built up with someone you love.
MONEY
Tim Gunn 1953
https://us.suitsupply.com/en_US/news-elle-decor.html
Tim Gunn did something when he started out on "Project Runway" that he'd probably never advise his design protégés to do. He worked for nothing. In testimony in N.Y. State Supreme Court this month, movie/TV mogul Harvey Weinstein told the judge that the fashion mentor wasn't paid anything in the show's first season.
http://www.nydailynews.com/entertainment/gossip/tim-gunn-run-pay-thin-article-1.352782
*Don't be afraid to work for free – as long as it leads to bigger and better opportunities.
ENTERTAINMENT
Josh Radnor 1974 – watch How I Met Your Mother
https://www.amazon.com/How-Met-Your-Mother-Complete/dp/B00FE5N09Y
Plans change over time.
Whether you never thought you'd get married or start a family or pursue a certain career, give it time. You never know what will happen five, ten years down the road.
https://www.theodysseyonline.com/thirteen-life-lessons-we-can-all-take-from-how-met-your-mother
*Start watching How I Met Your Mother and you may not stop until you figure out who the mother is.
FOOD
Martina McBride 1966 – Hunters Chicken
http://www.martinamcbride.com/
Team Music Is Love is Martina McBride's global charity initiative of song inspired projects that help people.
We are a music artist and volunteer fueled community making the world better.
http://abc.go.com/shows/the-chew/recipes/hunters-chicken-martina-mcbride-around-the-table
*Listen to some Martina McBride while making her Hunters Chicken.
SNUB – Ken Burns
Review –
Be humble
Max out on your bench press
Remind yourself  of your faith in God
Work for free – if it leads to bigger things
Watch How I Met Your Mother
Make Hunters Chicken