Look for the * for today's advice.
SIX DEGREES OF KEVIN BACON DAY
MIND
John D. Rockefeller 1839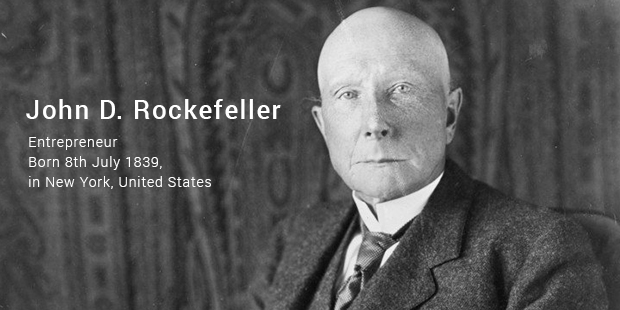 https://www.history.com/topics/john-d-rockefeller
https://www.artofmanliness.com/2016/10/19/john-rockefellers-keys-to-success/
Rockefeller's Daily Schedule: Rising at 6AM, he read the newspaper for an hour, then strolled through house and garden from 7 to 8, giving a dime to each new employee and a nickel to each veteran. He then breakfasted at 8, followed at 8:45 by a game of numerica (a puzzle game), which gave him time to digest his food properly (he was strict about relaxing after eating to let his food digest – that's a life hack for sure!). From 9:15 to 10:15 he worked on his correspondence, mostly devoted to his philanthropy and investments. (As many as 2,000 letters arrived daily at his home, most of them solicitations for money.) From 10:15 to 12 he golfed, from 12:15 to 1PM he bathed and then rested. Then came lunch and another round of numerica from 1 to 2:30. From 2:30 to 3 he reclined on the sofa and had mail read to him; from 3:15 to 5:15 he motored, from 5:30 to 6:30 he again rested, 7 to 9 was given over to a formal dinner, followed by more rounds of numerica. From 9 to 10 he listened to music and chatted with guests, then slept from 10:30 PM to 6 AM. He refused to deviate from this routine by one bit, even when weather was a challenge.
http://www.limitlessmindset.com/limitless-characters/79-8-life-hacking-lessons-from-the-richest-man-ever.html
http://www.museumofplay.org/online-collections/3/41/107.3160
*This is your plan for today – from 6am to 10:30 tonight.
BODY
Jack Lambert 1952 – have a lust for contact
http://www.profootballhof.com/players/jack-lambert/
Toothless. Mustached. Menacing. Before being drafted by the Steelers in 1974, the scouting report on Lambert, a marginal talent from Kent State, said that while he didn't have ideal size for a linebacker, he had a "lust for contact."
http://www.pittsburghmagazine.com/Best-of-the-Burgh-Blogs/Pulling-No-Punches/November-2009/Todays-Steelers-Could-Learn-a-Thing-or-Two-From-Mad-Man-Jack/
*Play football today and have a lust for contact. Actually have this attitude for anything that you do today. Go Steelers!
SOUL
Sophia Bush 1982
https://www.refinery29.com/2017/12/185416/sophia-bush-unstyled-podcast?bucketed=true
My God loves everybody, and if yours doesn't, that's your prerogative, but don't tell me how to live my life and don't tell my best friends that you're going to take away their rights.
https://www.facebook.com/sophiabush/
*Hopefully the God that you believe in loves everybody too. If not, check into that.
MONEY
Dr. John Pemberton 1831 – yes, Dr. P invented Coca-Cola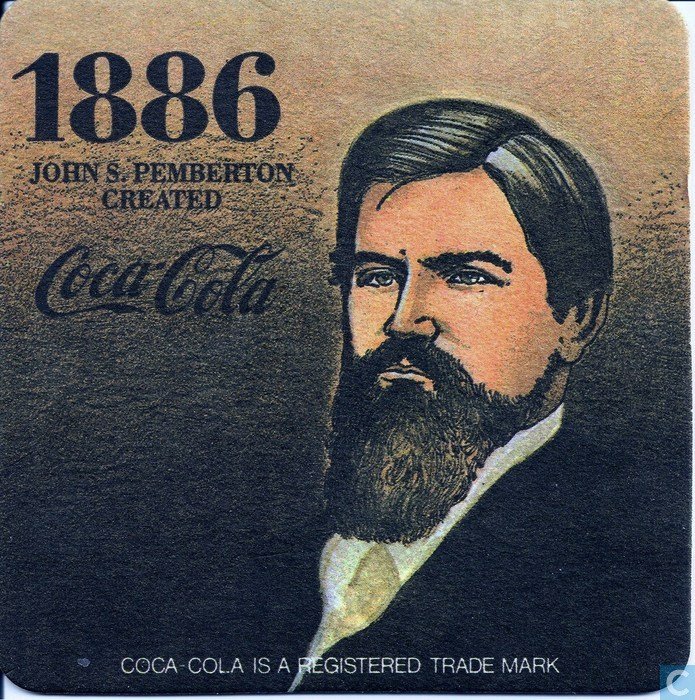 http://www.coca-colacompany.com/stories/the-chronicle-of-coca-cola-birth-of-a-refreshing-idea
Pemberton turned to cocaine as a substitute for morphine. 
The Georgia man began to experiment with opium-free medicine, as he knew his morphine addiction was dangerous. When another doctor claimed he could cure opium habits with coca (cocaine), Pemberton devised his own concoction, which used coca leaves and kola nuts and was called French Wine Coca. A local prohibition law was enacted in 1886, so Pemberton was forced to remove the alcoholic element and his formula thus became Coca-Cola
http://www.pharmacytimes.com/careers-news/5-facts-about-famous-pharmacist-john-pemberton-coca-cola-inventor
Don't Resist Change
Pemberton's brain tonic was supposedly a cure for horrible-sounding ailments like, "Neuralgia," "Hysteria…" and "Melancholia." But there's no way that Coca-Cola would be the huge corporation it is today if they hadn't started marketing their beverage as a soft drink.
https://www.retireat21.com/blog/5-things-every-entrepreneur-can-learn-from-coca-cola
*Don't resist change. As you are starting your business, don't be afraid to change things up.
ENTERTAINMENT
Kevin Bacon 1958 – watch Taking Chance https://www.cnn.com/2014/03/08/tech/web/kevin-bacon-six-degrees-sxsw/index.html
Almost two decades ago, a parlor game called "Six Degrees of Kevin Bacon" became an unlikely grass-roots phenomenon among movie buffs and foretold today's social web of online connections.
Maybe the only one who was not amused by the game was Kevin Bacon himself.
"I was horrified by it. I thought it was a giant joke at my expense," said the prolific actor Saturday during a talk at the 
South by Southwest Interactive festival
 here. "I appreciate it now. But I was very resistant to it (at first)."
https://www.hbo.com/movies/taking-chance
https://capitolsocial.com/lessons-from-taking-chance-memorial-day/
*So many to choose from, but go with Taking Chance as your Kevin Bacon fix.
FOOD
Wolfgang Puck 1949 – bacon wrapped meatloaf
Wolfgang has changed the way Americans cook and eat by combining classic French techniques with California and Asian influences as well as the freshest and finest ingredients. He has also changed the face of dining in cities throughout the nation, first in Los Angeles, then in Las Vegas, where he was the first star chef to create a contemporary fine dining restaurant, paving the way for other celebrated chefs and the city's metamorphosis into an acclaimed dining destination.
http://www.thedisneychef.com/2012/10/wolfgang-pucks-bacon-wrapped-meatloaf.html
*In honor of Kevin Bacon, try Wolfgang Puck's bacon wrapped meatloaf. Wash it down with a coke and a smile.
SNUB – Anjelica Huston
Review –
John D. Rockefeller daily plan
Play football
Have a God that loves everybody
Don't resist change
Watch Taking Chance
Make bacon wrapped meatloaf