DISHWASHER APPRECIATION DAY
MIND
Kat Von D 1982
"As long as you have the option to do the right thing why not do that?"
*You will have the option to do the right thing today. Do that.
BODY
Hines Ward 1976
The drink: Hines's favorite drink: low-fat chocolate milk. It has the right mix of carbs and protein to refuel exhausted muscles and fluids and electrolytes to replenish.
*Pick a workout that you like and refuel afterwards with chocolate milk. Just like the greatest Korean player in the history of the NFL- Hines Ward. Go Steelers!
SOUL
Lester Holt 1959
"I did a lot of reading and a lot of my own study,"
"I wanted to make sure my faith was my own and not something I simply inherited. It's not a matter of really questioning your faith, but questioning what you believe and why you believe."
*Great advice from the voice of NBC News. Maybe you're happy with your religion. Maybe you've enjoyed practicing the same religion as your parents. But take today to question what you believe and why you believe it.
http://www.findmyreligion.com/
*If still unsure, take the above religion test to see what you should be practicing.
MONEY
Josephine Cochrane 1839
When it came time to doing the dishes, Cochrane really didn't want to, so she invented a machine to wash them for her.
*List all of the things that you hate doing. Then brainstorm a way for each item to be done for you. Make a fortune.
ENTERTAINMENT
James Van Der Beek 1977 – watch Varsity Blues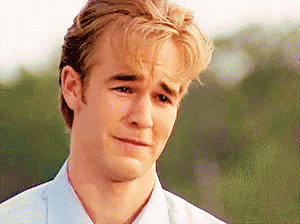 *Watch Varsity Blues with someone not afraid to wear a whipped cream bikini.
FOOD
Freddy Prinze Jr. 1976 – make Stalker Pasta
Fair warning: Prinze Jr. says a fellow actor became so obsessed with this pasta that the person stalked him for two years straight.
https://www.delish.com/cooking/recipe-ideas/recipes/a47558/freddie-prinze-jr-stalker-pasta-recipe/
*Use the above recipe to make Stalker Pasta. What could go wrong?
SNUB – Kenny Smith 1965
Review –
Do the right thing
Drink chocolate milk after a workout
What do I believe? Why do I believe it?
List the things you hate doing
Watch Varsity Blues
Make Stalker Pasta