A DAY OF QUEENS
MIND
Gloria Steinem 1934
"Feminism's purpose is not to attack men but "to free the uniqueness of the individual and to understand that inside each of us is a unique human being who is a combination of heredity and environment."
*Think about what makes you so unique as an individual. Think about your personality and which parts you were born with and which parts you've learned. And finally think about which parts of your personality and thought process that you would like to change for the better.
BODY
Sarah Jessica Parker 1965
Apart from spending two incessant hours in the gym, she ran five miles on a daily basis. Lately she realized the importance of moderation in workouts and trimmed her extensive workout hours.
*Go for the skinny body and bulging veins version of Sarah Jessica Parker aka Carrie Bradshaw – 2 hours in the gym today and finish it up with a 5-mile run.
SOUL
Aretha Franklin 1942 "The Queen of Soul"
"She'll scare the shit out of you. And you'll know—you'll swear—that she's still the best fuckin' singer this fucked-up country has ever produced."
*Sit back, relax, and listen to the "Queen of Soul" to soothe your soul today.
MONEY
Danica Patrick 1982
"Listen to Money Experts and Check On Your Money Daily."
*It's easier than ever, so make the time to check on your money every day. Do it right now!
ENTERTAINMENT
Elton John 1947
Elton John Pays Homage to Aretha Franklin, Raises $3.9 Million to Fight HIV/AIDS
*After listening to the "Queen of Soul", Aretha Franklin, listen to Elton John – the man who paid homage to her after her death in August of 2018.
FOOD
Katharine McPhee 1984 – watermelon and feta salad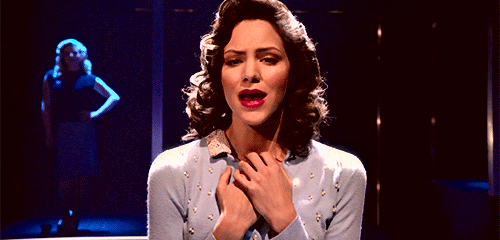 http://www.wduv.com/videos/news/katharine-mcphees-watermelon-and-feta-salad-recipe/v6Wbp/
*Listen to a mix of Aretha, Elton, and Katharine while making this watermelon and feta salad.
SNUB – Kyle Lowry 1986
Review –
Think about what makes you unique
2 hours in the gym and a 5 mile run
Listen to Aretha Franklin
Check on your money
Listen to Elton John
Make a watermelon and feta salad