FERGALICIOUS DAY
MIND
Nora Volkow 1956
Nora's research has been instrumental in demonstrating that addiction is a brain disease that undermines the function of circuits that underlie reward, motivation and self-control—and in identifying overlapping circuitry disruptions in obesity.
*There are so many ways to get help for addiction. If you or someone you know is struggling with addiction, take today to reach out for help.1-800-662-HELP
BODY
Matt Harvey 1989
"Especially during my recovery, I found Pilates to be the most successful workout for my core and stability. During the season, I do it about once a week."
*Try some Dark Knight Pilates!
SOUL
Mariah Carey 1970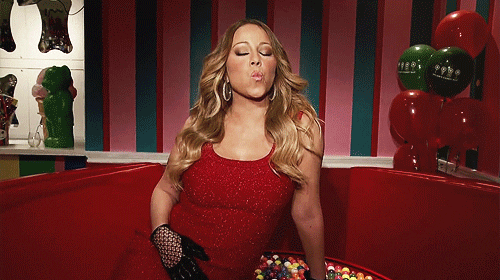 "Icon? I really don't think of myself in that way. I started making music out of a necessity to survive and to express myself. I just wanted to create something so I could feel worthy of existing and if I've learned anything at all in this life, it's that truly all things are possible with God."
*Listen to the icon – Mariah Carey, and realize that all things are possible with God.
MONEY
Kendra Scott 1974
"Entrepreneurs need to be willing to try their ideas even though they may fail."
*Harness failure to drive your success.
ENTERTAINMENT
Quentin Tarantino 1963 – watch Pulp Fiction
*Watch Quentin Tarantino win an Oscar in Pulp Fiction.
FOOD
Fergie 1975 – best ever black eyed peas
Fergalicious def-, fergalicious def-, fergalicious def
Fergalicious definition make them boys go crazy
http://www.food.com/recipe/best-ever-black-eyed-peas-50159
*Listen to a mix of Fergie, The Black Eyed Peas, and Mariah while making the best ever black eyed peas
SNUB – Buster Posey 1987
Review –
Help someone who is struggling with addiction
Pilates
All things are possible through God
Harness failure to drive your success
Watch Pulp Fiction
Make Fergalicious best ever black eyed peas