ST. PATRICK'S DAY
MIND
Bobby Jones 1902
While there is no doubt Jones is the finest amateur golfer the game has ever produced, there's a strong argument that he was the greatest golfer, period.
He played against the course, not the competition
*Good advice for life as well. Don't worry about what others are doing, live your life to the fullest.
BODY
Rob Lowe 1964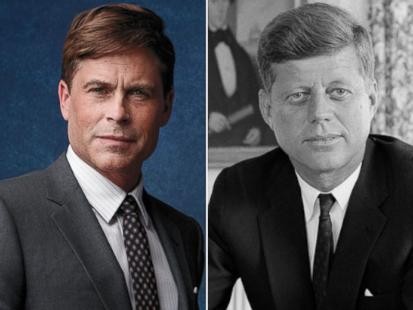 Lowe spotted a shirtless photo of himself in a magazine's Worst Beach Bodies and decided it was time to get in shape.
*Take a picture of yourself (before you start boozing tonight) without a shirt on. Hopefully your body is looking better than on January 1, but we still have a long year ahead of us. Take another picture before you go out on New Years Eve.
SOUL
Nat King Cole 1919
Nat 'King' Cole – a virtuoso whose music still soothes the soul.
*Listen to Nat King Cole to soothe your soul today.
MONEY
John Boyega 1992
Boyega has been making some interesting purchases with his Star Wars money.
two lion statues nestled right at the foot of his bed
a saxophone that had been converted into a lamp
a Roman helmet on a pedestal
a little medieval knight that holds the toilet paper for you
*You can use Boyega (Finn) as an example to not spend your money on stupid stuff or as an example to work really hard so you can buy whatever you want.
ENTERTAINMENT
Gary Sinise 1955 – watch Forrest Gump
*Watch Gary Sinise almost win an Oscar in Forrest Gump. Drink like Lt. Dan tonight.
BONUS: Kurt Russell 1951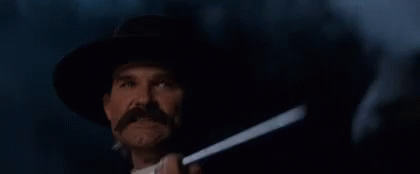 No really, Kurt Russell was in Forrest Gump
He did the voice for Elvis. He wasn't credited, but he was there.
*Watch Tombstone and drink like Wyatt Earp tonight.
FOOD
Mia Hamm 1972 – Irish Whiskey Ham
http://www.foodireland.com/recipes/meat/WhiskeyHam.htm
*Enjoy this Irish whiskey ham on St. Patrick's Day while watching Forrest Gump and Tombstone. Play some soccer (Irish football) (like Mia Hamm) to burn it all off.
SNUB – Billy Corgan 1967
Review –
Play against the course (life) not the competition
Take a picture of yourself with no shirt on
Listen to Nat King Cole
Don't buy stupid stuff
Watch Forrest Gump and Tombstone
Make Irish Whiskey Ham