CESAR CHAVEZ DAY
MIND
Al Gore 1948
"No matter how hard the loss, defeat might serve as well as victory to shape the soul and let the glory out."
*Think of your most recent loss and focus on how it may have been a victory that has shaped your soul.
BODY
Liza Koshy 1996
https://www.popsugar.com/fitness/watch-zac-efron-youtuber-liza-koshy-work-out-together-46920628
*Watch the above video and go through some challenging plank and glute bridge variations, forward and backward lunges, and battle rope sequences, before ending with a stability ball plank.
SOUL
Cesar Chavez 1927
"Kindness and compassion toward all living things is a mark of a civilized society."
*Continue to strive to show kindness and compassion to all living things. Think of donating to the Chavez Foundation.
MONEY
Shirley Jones 1934
Former Partridge Family mother Shirley Jones has been turned down by Playboy at the age of 75 – for not showing enough flesh.
*Your soul is not for sell. Money is important but it's not enough to sell yourself out.
ENTERTAINMENT
Ewan McGregor 1971 – watch Moulin Rouge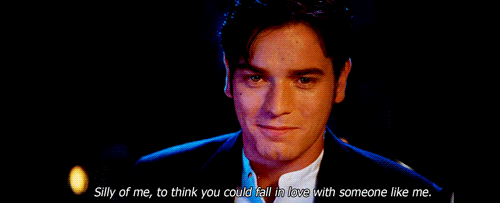 *Appreciate that the greatest thing you'll ever learn is just to love and be loved in return and then enjoy watching Moulin Rouge.
FOOD
Christopher Walken 1943 – chicken and pears
And Now for Some Culinary Weirdness: Christopher Walken Shows You How to Cook Chicken & Pears
*Follow the above recipe/video to make Christopher Walken's chicken and pears.
SNUB – Gordie Howe 1928
Review –
How has your most recent loss shaped your soul?
Liza Koshy workout
Show kindness and compassion
Your soul is not for sell
Watch Moulin Rouge
Make Christopher Walken chicken and pears