The * is your source for daily advice.
CHANGE YOUR LIFESTYLE DAY
MIND
Victor Hugo 1802
https://www.biography.com/people/victor-hugo-9346557
Anyone can change their lifestyle.
Within the first three scenes, we see Jean Valjean's need for transformation. The protagonist goes from lowly prisoner 24601 who stole a loaf of bread to feed his nephew to the factory owning mayor named Monsieur Madeleine. So if you wanna lose that extra weight or stop your smoking habit, look to Jean Valjean for inspo. If he can do it, so can you.
https://www.theodysseyonline.com/11-lessons-from-les-miserables
http://www.independent.co.uk/arts-entertainment/books/news/victor-hugo-france-author-les-miserable-hunchback-notre-dame-french-google-doodle-politics-jean-a7815961.html
Justice is a very big issue in Les Misérables.  Javert is the character who represents justice, in its perfect form without regard to personal interest.  Yet, justice can contradict itself by placing its interest above its purpose.  In the end, Javert commits suicide.  Hugo focuses on society's poor and weak in order to magnify the injustice of justice.  He thinks that justice punishes the Proletariat for being the lower class and serves the Bourgeoisie for being rich and powerful.
https://www.mtholyoke.edu/courses/rschwart/hist151f08/hugo_marx/proletariat_in_hugo.htm
https://www.amazon.com/Mis%C3%A9rables-Hugh-Jackman/dp/B005S9EK5Y
*Change your lifestyle today. Quit smoking. Stop gossiping. Read more books. Decide today that you are going to change the way that you live. After yesterday, maybe stop dinking? Use Jean Valjean as inspiration.
BODY
Leila Lopes 1986
I'm not a "gym person" so when I have a competition or a photo shoot I just eat less. I don't diet or stop eating because I love eating and I eat everything.
http://glamazonsblog.com/2012/02/miss-universe-leila-lopes-interview-workout-beauty-secrets/
*Change your lifestyle by eating less today! Maybe you can become Miss Universe.
SOUL
Michael Bolton 1953
https://twitter.com/mbsings?ref_src=twsrc%5Egoogle%7Ctwcamp%5Eserp%7Ctwgr%5Eauthor
The Michael Bolton Charities serves as an instrument of compassion to give those less fortunate – those children and women who deserve a chance for a better life.
We support organizations that emphasize teaching children and women a way to escape, on their own, the patterns and consequences of abuse, poverty and ignorance.  We reach out to support groups whose programs provide a path to a safe future.  For over two decades, dedicated donors, volunteers and professionals have changed lives and saved lives.  The needs across our communities remain, and we remain committed – with your help – to go the distance.
http://www.michaelboltoncharities.com/
At the end of the '70s, he was a struggling rock singer and married father of three who was facing eviction from his home.
http://news.radio.com/2013/02/20/ten-tidbits-from-michael-boltons-autobiography-soul-of-it-all/
*Listen to some Michael Bolton while donating (money or time) to his charity to help women and children escape from abusive situations.
MONEY
Levi Strauss 1829
Savings groups are more than a way to put money aside to meet unexpected financial emergencies or invest in long-term goals. They become spaces for people to strengthen social ties and improve their quality of life.
http://www.levistrauss.com/unzipped-blog/2013/09/community-approach-savings/
The groups base their work on meetings. At each meeting, members add savings, return loans, and request new ones. And they talk about their problems, explain the good news and even have dinner or a drink. A group is not a small bank. It is, above all, a group of people.
http://www.winkomun.org/en/content/about-us
*Check out the winkomun website above for a really creative way to bank. It's not for everyone, but it is an alternative to the normal banking system.
ENTERTAINMENT
Johnny Cash 1932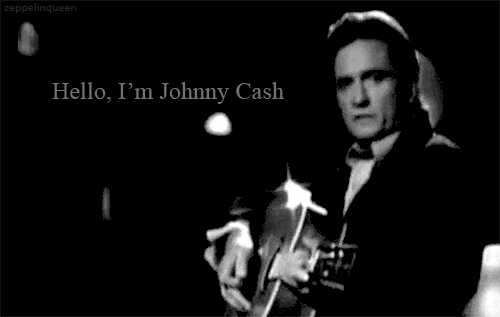 A UNIQUE COMMUNAL WORK, A LIVING PORTRAIT OF THE MAN IN BLACK
Through this interactive website, participants may draw their own portrait of Johnny Cash to be integrated into a collective whole. As people all over the world contribute, the project will continue to evolve and grow, one frame at a time.
Submit your drawing to become a part of the new music video for the song "Ain't No Grave". Strung together and relayed in sequence your art, paired with Johnny's haunting song, will become a living, moving, and ever changing portrait of the legendary Man in Black.
http://www.thejohnnycashproject.com/
"Johnny Cash" is not his real name
It wasn't until Johnny joined the Air Force in 1950 that he had to assign himself a name. The recruiter would not accept a candidate with a name comprised of initials, so J.R. become "John R. Cash."
https://www.biography.com/news/johnny-cash-10-interesting-facts
*"Hello – I'm Johnny Cash." Wear all black today as you take time to listen to the last American legend – J.R. Cash.
FOOD
Jackie Gleason 1916 – Diablo sandwich and a Dr. Pepper
Christened "The Great One" by Orson Welles after a long and liquid night on the town, Jackie Gleason embraced all that the title implied.
His penchant for fine food, generously poured scotch and beautiful women; his ability to dominate a room, a stage or the screen; his taste for custom-made suits, monogrammed shirts and the ubiquitous red carnation; his appetite for the biggest, the best and just a dollar more than the other guy made, all became a part of the Gleason legend which began on Brooklyn's Herkimer Street in 1916.
http://mentalfloss.com/article/80484/13-fast-facts-about-smokey-and-bandit
https://www.amazon.com/Smokey-Bandit-Special-Burt-Reynolds/dp/B000EQHXOG
https://www.youtube.com/watch?v=YkXgnqtH7tY
Diablo Sandwich
INGREDIENTS
1 lb lean ground beef, browned
1 (1 ounce) packet taco seasoning mix ( follow directions as to adding water)
1 cup whole kernel corn ( frozen or canned)
1 cup diced tomato
lettuce
sour cream
4 burger type buns, toasted
DIRECTIONS
Combine all ingredients except lettuce and sour cream in a pan for 15 minutes to an hour, the longer the better.
Lay out lettuce on bottom of toasted buns, scoop out even amounts of meat mixture onto buns, follow with a dollop of sour cream.
Best served with fries and Dr. Pepper.
*Listen to a mix of Michael Bolton and Johnny Cash while making Buford T. Justice's favorite roadside meal from Smokey and the Bandit. I know that the goal was to eat less today so skip the fries and drink Diet Dr. Pepper.
SNUB – Erykah Badu
Review –
Change your lifestyle
Eat less
Donate to Michael Bolton's charity
Check out winkomun banking
Listen to Johnny Cash (wear all black)
Make a Diablo sandwich