Look for the * for today's magical advice.
ST. PATRICK'S DAY
MIND
Bobby Jones 1902
http://www.worldgolfhalloffame.org/bobby-jones/
As a golfer, Jones was a giant. In the 1920s, he was "an ultra-athlete," according to writer and historian Charles Price, "recognized at being better at his game than any other athlete was at his." While there is no doubt Jones is the finest amateur golfer the game has ever produced, there's a strong argument that he was the greatest golfer, period.
He played against the course, not the competition
http://www.pga.com/news/golf-buzz/three-reasons-why-bobby-jones-excelled-golf
*Good advice for life as well. Don't worry about what others are doing, live your life to the fullest.
BODY
Rob Lowe 1964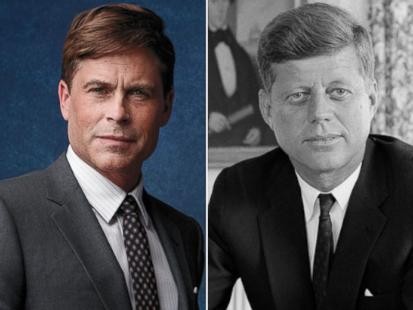 http://www.informedseries.com/index.html
Yet, men take heart, Rob's buffed body wasn't always the headline, a few years back the "Parks and Recreation" star spotted a shirtless photo of himself in a magazine's Worst Beach Bodies and decided it was time to get in shape.
http://www.accesshollywood.com/articles/healthy-hollywood-get-movin-monday-the-secret-behind-rob-lowes-ageless-body-103120/
*Take a picture of yourself (before you start boozing) without a shirt on. Hopefully your body is looking better than on January 1, but we still have a long year ahead of us. Take another picture before you go out on New Years Eve.
SOUL
Nat King Cole 1919
Epstein boiled this great musician's life "down to a low gravy", as jazz musicians used to say, presenting the very essence of Nat 'King' Cole, a virtuoso whose music still soothes the soul.
http://bigthink.com/Resurgence/nat-king-cole-still-soothes-the-soul
*Listen to Nat King Cole to soothe your soul today.
MONEY
Gary Sinise 1955 – Lt. Dan
https://www.garysinisefoundation.org/#
Lieutenant Dan was always getting these funny feelings about a rock or trail or the road, so he'd tell us to get down, shut up.
Investors sometimes think that since they have this feeling that an investment will go up, or the stock market is set for a correction, that they should listen to that little voice. If you think back, did that little voice help you or trip you up? That little voice is driven by emotion and not logic. Emotion is the enemy in the investment world. Rely on logic as much as possible.
http://www.huffingtonpost.com/david-a-dedman/investment-lessons-from-f_b_4491248.html
https://www.nerdwallet.com/blog/investing/the-best-online-brokers-for-beginners/
https://www.cnbc.com/2018/05/04/if-you-put-1000-in-apple-10-years-ago-heres-how-much-youd-have-now.html
The $23.5 Billion Industry You'll Feel Good About Investing In
On May 12, one of the world's most prestigious prosthetic makers, Hanger Inc. (NYSE: HGR), announced that longtime president Richmond L. Taylor would be replaced by Samuel M. Liang of Bayer AG (OTC: BAYRY) subsidiary Bayer Healthcare. It's a stock worth investing in, but perhaps not right off the bat (the company hit a one-year low of $30 per share around May 6, and has remained around there since).
There are a handful of similarly yoked private businesses that could likely go public in the future, including BiOM, Ottobock, Endolite and Evolution Industries; each offering their own unique proprietary prosthetic solutions and a possible leg up to a better stock portfolio. Keep an eye open for fresh investment opportunities if – or when – they decide to go public.
https://www.investmentu.com/article/detail/38042/invest-prosthetic-technology#.W9yFbdtKjcs
*Use logic to make an investment today. Look to invest in prosthetic makers in honor of Lt. Dan.
ENTERTAINMENT
Kurt Russell 1951 – watch Tombstone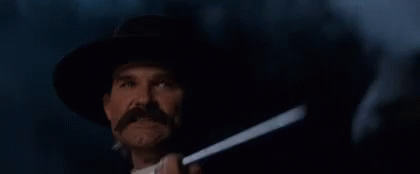 https://www.thedailybeast.com/kurt-russell-talks-cowboys-guns-and-life-as-hollywoods-most-hardcore-libertarian
Today, Russell, 64, is known as an actor who marches to the beat of his own drum. He's a libertarian in an industry of liberals
https://www.thedailybeast.com/kurt-russell-talks-cowboys-guns-and-life-as-hollywoods-most-hardcore-libertarian
https://www.amazon.com/Tombstone-Kurt-Russell/dp/6304711905
*Watch Kurt Russell in Tombstone. Make it a St. Patrick's Day tradition – every time Doc Holliday takes a drink, you take a drink.
FOOD
Mia Hamm 1972 – Irish Whiskey Ham
https://twitter.com/miahamm?lang=en
THE MIA HAMM FOUNDATION IS A NON-PROFIT, NATIONAL ORGANIZATION DEDICATED TO RAISING FUNDS AND AWARENESS FOR FAMILIES IN NEED OF A MARROW OR CORD BLOOD TRANSPLANT AND TO THE DEVELOPMENT OF MORE OPPORTUNITIES FOR YOUNG WOMEN IN SPORTS.
http://www.foodireland.com/recipes/meat/WhiskeyHam.htm
*Enjoy this Irish whiskey ham on St. Patrick's Day while watching Tombstone Play some soccer (Irish football) afterwards (like Mia Hamm) to burn it all off.
SNUB – John Boyega
Review –
Play against the course (life) not the competition
Take a picture of yourself with no shirt on
Listen to Nat King Cole
Invest in prosthetic makers
Watch Tombstone
Make Irish Whiskey Ham