Check out the * for today's advice.
CAPTAIN KIRK DAY
MIND
Andrew Lloyd Webber 1948
https://www.andrewlloydwebber.com/
Lloyd Webber, who is also a member of the House of Lords, told how he went as far as getting the forms for a Swiss clinic that would end his life after a series of operations left him in continuous pain.
http://www.breitbart.com/london/2014/07/18/andrew-lloyd-webber-wanted-to-commit-suicide-in-dignitas-clinic/
*Talk to someone you trust about the end of your life – what you want and how you'd like to go out. My wife knows that if I have a stroke like my father – to find a way to end my life immediately.
BODY
JJ Watt 1989
When the former Wisconsin Badger trains six days per week, he doesn't just hit the weights, but rather grinds through a range of functional workouts, including box jumps, sprinting drills, squats, and tire flipping.
http://www.menshealth.com/fitness/jj-watt-workout
*Get with your trainer and have them put you through JJ's workout
SOUL
Pat Robertson 1930
Robertson presented himself as a shepherd of souls, but in his quest for temporal power, he led his flock astray and left their faith to wither. This isn't the story one usually hears about the rise of the religious right, but for Christians, it is perhaps the more important one.
http://www.chickensoup.com/book-story/34909/79-pat-robertson
*Don't put your faith in one man to guide you to the promise land. Guide yourself there through education and soul searching.
MONEY
Rick Harrison 1965
Of course with the good comes the bad. Harrison admits that he is not immune to mistakes and "in business you have to be innovative, but so are crooks.  A couple of times I got lazy and didn't pay attention to new and improved fakes, so a few times I lost some big money on Rolex's."
http://www.forbes.com/sites/robertlaura/2013/05/29/rick-harrison-pawning-his-way-to-the-top/#235f7af27d7a
*Take something to a pawn shop today. Make some money and also work on your haggling and sales skills in the process. Watch an episode of Pawn Stars for inspiration.
ENTERTAINMENT
William Shatner 1931 – watch the original Star Trek television series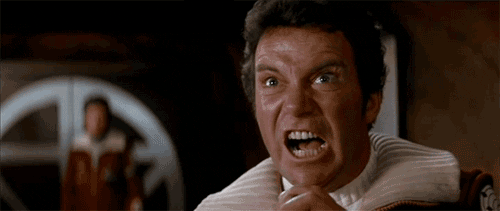 Never Stop Learning
"You know the greatest danger facing us is ourselves, an irrational fear of the unknown. But there's no such thing as the unknown– only things temporarily hidden, temporarily not understood."
Captain Kirk may have a reputation as a suave ladies' man, but don't let that exterior cool fool you. Kirk's reputation at the Academy was that of a "walking stack of books," in the words of his former first officer, Gary Mitchell. And a passion for learning helped him through several missions. Perhaps the best demonstration of this is in the episode "Arena," where Kirk is forced to fight a Gorn Captain in single combat by advanced beings. Using his own knowledge and materials at hand, Kirk is able to build a rudimentary shotgun, which he uses to defeat the Gorn.
https://www.forbes.com/sites/alexknapp/2012/03/05/five-leadership-lessons-from-james-t-kirk/#18fd59002631
*Have a passion for learning as you watch Captain Kirk and the whole gang in the original Star Trek.
FOOD
Reese Witherspoon 1976 – crock pot coq au vin
https://twitter.com/RWitherspoon?ref_src=twsrc%5Egoogle%7Ctwcamp%5Eserp%7Ctwgr%5Eauthor
I started this company to honor my Southern heritage and in particular my grandparents who were, and still are, the greatest influences in my life: my grandmother, Dorothea Draper and my grandfather, William James Witherspoon. My grandparents taught me everything I know about gracious Southern living. From them I learned to dress and act like a lady, to take pride in my home, to reach out to help a neighbor, and to always invite everyone in for a visit.
http://www.food.com/recipe/reese-witherspoons-crock-pot-coq-au-vin-151350
https://www.amazon.com/Walk-Line-Widescreen-Joaquin-Phoenix/dp/B000E8QVWY
*Be gracious and invite some neighbors in to your home to watch Star Trek and enjoy Reese Witherspoon's crock pot coq au vin.
SNUB – Keegan-Michael Key
Review –
Talk to someone about the end of your life
JJ Watt Workout
Guide yourself to the promise land
Sell something at a pawn shop
Watch Star Trek
Make crock pot coq au vin