Look for the * for today's advice.
OMAHA DAY
MIND
Steve McQueeen 1930
"SOMETIMES YOU HAVE TO SAY GOODBYE TO THE THINGS YOU KNOW AND HELLO TO THE THINGS YOU DON'T." 
Comfort doesn't always equal growth.
https://airows.com/culture/14-life-lessons-steve-mcqueen
*Say goodbye to a bad habit today and hello to something new – like deliberate practice.
BODY
Harry Houdini 1874
https://www.thegreatharryhoudini.com/
As a teenager in New York City, Houdini was a member of several athletic organizations, competing in bicycle races, foot races, and boxing matches. He would plunge into the fast-moving East River to get his swimming fix, and running a ten-mile circuit in Central Park was an effortless feat for him. He tried out for the U.S. Olympic swim team as a teen (he didn't make the cut), by 17 he was already an amateur boxer, and by the time he turned 18, he had beaten Sidney Thomas, a British racing champion, in a 20-mile race.
https://studioatgizmodo.kinja.com/your-wimpy-workout-has-nothing-on-houdinis-bizarre-trai-1613321041
Deliberate Practice Is the Key to Greatness, Conquer Fear and Pain, Keep Pushing Your Limits
http://www.artofmanliness.com/2010/12/20/lessons-in-manliness-from-harry-houdini/
*Pick one of Harry Houdini's early obsessions as a workout today. Swimming, boxing, bicycling, running, or any combination. Conquer pain and keep pushing your limits.
SOUL
Fanny Crosby 1820
http://www.christianitytoday.com/history/people/poets/fanny-crosby.html
"Alas and did my Saviour bleed?
And did my Sovereign die?
Would He devote that sacred Head
For such a worm as I?"
And when they reached the 3rd line of the last verse:
"Here, Lord, I give myself away;
'Tis all that I can do."
I surrendered myself to the Saviour, and my very soul was flooded with celestial light. I sprang to my feet, shouting "Hallelujah."
http://www.wholesomewords.org/biography/bcrosby3.html
*Surrender yourself to your Savior today and your soul will be flooded with celestial light. Don't be afraid to shout "Hallelujah!"
MONEY
Tommy Hilfiger 1951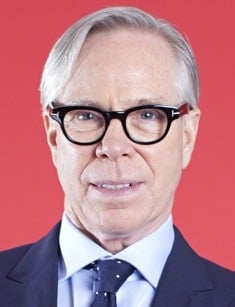 "I was bankrupt when I was under 25 years old. I was in my mid-20s with my first business," Hilfiger says.
"That was the best learning experience I ever had," he says. "It was my MBA."
https://www.cnbc.com/2016/11/07/tommy-hilfiger-going-bankrupt-in-my-20s-taught-me-more-than-an-mba.html
*Don't work on going bankrupt today, but don't be scared to follow your dreams either.
ENTERTAINMENT
Jessica Chastain 1977 – watch Zero Dark Thirty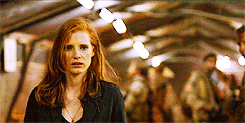 http://www.sonypictures.com/movies/zerodarkthirty/
The 2012 war film Zero Dark Thirty made many viewers uncomfortable, including actors Martin Sheen and Ed Asner. The two, along with Academy of Motion Picture Arts and Sciences member David Clennon, claimed the film promoted torture and started a campaign against it during the 2013 Academy Awards season. Zero Dark Thirty received five nominations, but only tied with Skyfall for Best Sound Editing.
http://mentalfloss.com/article/51767/10-celebrity-boycotts
https://www.everymoviehasalesson.com/blog/2013/01/movie-review-zero-dark-thirty
*Watch Jessica Chastain in Zero Dark Thirty and decide for yourself if it deserves an award or to be boycotted.
FOOD
Peyton Manning 1976 – grilled chicken, plain baked potato, broccoli, pasta with marinara, and of course a couple of Gatorades
Peyton Manning's preparation for the game also includes his nutrition habits. No matter when the game started, Manning would eat the same pregame meal, which includes grilled chicken, a plain baked potato with a side of broccoli, a bowl of pasta with marinara sauce, and a couple of Gatorades.
https://www.foodsforbetterhealth.com/peyton-manning-talks-off-season-fitness-regime-reveals-nfl-pre-season-workout-18687
https://www.washingtonpost.com/news/the-switch/wp/2016/02/08/the-real-story-of-peyton-mannings-weird-love-for-budweiser-papa-johns-and-gatorade/?utm_term=.8f3c57780a21
https://www.sbnation.com/lookit/2015/10/11/9502989/denver-broncos-actually-serve-peyton-mannings-favorite-chicken-parm
*You could go healthy and eat his normal pre-game meal or be glutinous and eat his true loves – Papa John's pizza, Budweiser, and a chicken parmigiana sandwich. "Chicken parm you taste so good."
SNUB – Alyson Hanigan
Review –
Say goodbye to a bad habit
Houdini workout
Surrender yourself to your savior
Work on your dream
Watch Zero Dark Thirty
Peyton Manning meal plan