Seek the * for today's advice.
WONDER WOMAN DAY
MIND
Alice B. Toklas 1877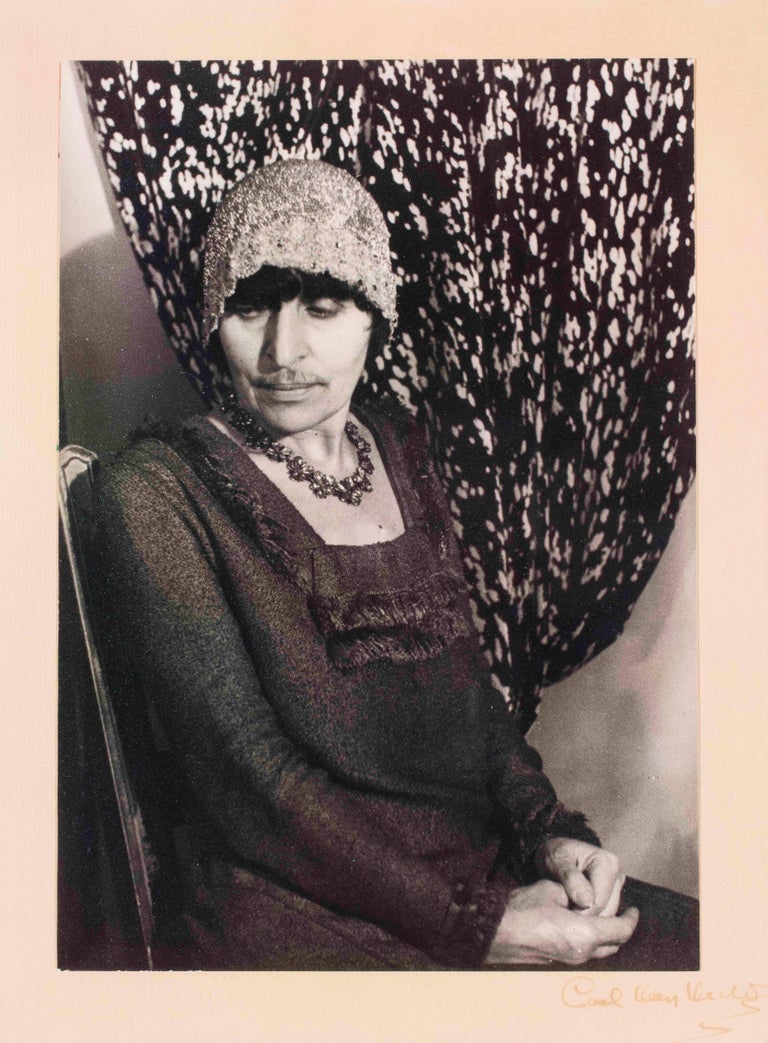 https://www.newyorker.com/magazine/2006/11/13/strangers-in-paradise
Stein often referred to Toklas as her "wifey" and addressed her as "baby precious." Writing late into the night, the author liked to leave notes next to the pillow for Alice to find in the morning, signed "Y.D," short for "Your Darling." In an ideal, civilized world of human rights and equality, theirs would have been a marriage — and it would have been one of the happiest and most exemplary in literary history.
https://www.brainpickings.org/2013/04/30/alice-b-toklas-meets-gertrude-stein/
*Live your life to be as happy as you can. Part of that happiness will come from not worrying about how other people are living their life to be happy.
BODY
Gal Gadot 1985
Gadot hit the gym for six hours over a six month period. (Meanwhile, we're over here trying to get through six hours of work without eating a doughnut…) "I did two hours gym work, two hours fight choreography, and two hours horseback riding.
https://www.elle.com.au/health-fitness/gal-gadot-wonder-woman-workout-routine-and-diet-13556
*The only option is probably a nice two hour gym workout. Unless you have a way to do fight choreography or horseback riding. And no doughnuts today!
SOUL
Cloris Leachman 1926
"Throw out words like 'fitness,' 'exercise,' 'diet,' " the actress advised during a phone interview. "All those good words–'physically fit'–I've gotten so sick of those words. It sucks.
"I like that word: Suck up life, suck up good stuff. Throw out all those other boring, dead, overused, meaningless words.
http://articles.latimes.com/1997/dec/22/health/he-1113
*Suck up life today. Suck up all the good stuff today. Except doughnuts.
MONEY
Isiah Thomas 1961
http://www.hoophall.com/hall-of-famers/isiah-thomas/
In 2009, Thomas took the FIU job and said he was going to donate his first year of salary back to the school because he "did not come [to Florida International] for the money." This was probably because he had a side hustle with the Knicks lined up, which he had to back out of because it was against NBA rules. Then he led FIU to a 26-65 record over three seasons.
http://grantland.com/the-triangle/too-zeke-to-fail-a-brief-history-of-isiah-thomas-crashes-and-burns/
*Be careful what you promise and make sure that your side hustle is legal.
ENTERTAINMENT
Johnny Galecki 1975
http://www.cbs.com/shows/big_bang_theory/
Kunal Nayyar 1981
https://www.theodysseyonline.com/three-lessons-ive-learned-from-watching-the-big-bang-theory
Two cakes on one day? When April 30 rolls around, there must be quite the birthday bash when the guys celebrate on set of The Big Bang Theory.
https://www.cbs.com/shows/big_bang_theory/news/sme/346/15-facts-you-need-to-know-about-the-big-bang-theory-s-kunal-nayyar/3867/6-he-shares-a-birthday-with-his-co-star-johnny-galecki-/
*Watch The Big Bang Theory which stars two of our birthday boys.
FOOD
Kirsten Dunst 1982 – The Next Best Thing to Tom Cruise Cake
http://vamped.org/2014/12/26/20-things-probably-didnt-know-interview-vampire-movie-pt-2/
Dunst famously described her first on-screen kiss—with Brad Pitt, no less—as "disgusting" on the Sept. 23, 2014 episode of Conan. She was much more verbose about the on-screen kiss shortly before the film was released on Nov. 11, 1994.
When asked by Kristine McKenna what the hardest part of making the movie was, Dunst said: "Kissing Brad Pitt! It was horrible and I hated it. Brad and Tom [Cruise] were like my big brothers on the set, so it was like kissing your big brother–totally gross!"
Pitt told her: "How do you think I feel? I have to kiss a little girl."
https://www.amazon.com/Interview-Vampire-Chronicles-Brad-Pitt/dp/B00004RFFS
It is over two decades since Kirsten Dunst starred alongside Tom Cruise in Interview With The Vampire – but Tom is still conscientious about sending a Christmas present every year.
Even better: Every year, without fail, he sends something called "The Cruise Cake".
Speaking on The Graham Norton Show, Kirsten, 33, said: "He sends me a cake every Christmas. We are very excited to receive 'The Cruise Cake'.
"He has kept it going for a really long time, which is impressive. I've never given any one a gift for that length of time except for my parents."
https://www.youtube.com/watch?v=sJlsWEvzZfQ
http://www.cooks.com/recipe/is28p2wb/the-next-best-thing-to-tom-cruise-cake.html
*Make this Next Best Thing to Tom Cruise Cake – it's better than kissing Brad Pitt.
SNUB – Travis Scott
Review –
Let people live their lives
Wonder Woman Workout
Suck up life
Have a side hustle – make sure it's legal
Watch Big Bang Theory
Make 'The Cruise Cake'