Look for the * for today's advice.
YOU TAKE ALL THE SHOTS DAY
MIND
Jeremy Lin 1988
Believe in yourself when no one else does. Lin's only the 4th graduate from Harvard to make it to the NBA.  He's also one of only a handful of Asian-Americans to make it. He was sent by the Knicks to play for their D-League team 3 weeks ago in Erie, PA.  He'd already been cut by two other NBA teams before joining the Knicks this year.  You've got to believe in yourself, even when no one else does.
https://www.forbes.com/sites/ericjackson/2012/02/11/9-lessons-jeremy-lin-can-teach-us-before-we-go-to-work-monday-morning/#228f36067152
*Believe in yourself. If an Asian-American Harvard graduate can cause Linsanity in the NBA, you can do anything today.
BODY
Barbara Eden 1931
'I spin three times a week. Then I work with a trainer for half an hour with weights. It's important to lift weights for your bones.'
http://www.dailymail.co.uk/tvshowbiz/article-2333740/Barbara-Eden-78-reveals-secret-getting-iconic-I-Dream-Of-Jeannie-costume.html
https://greatist.com/fitness/know-you-go-spin-class
BARBARA EDEN WAS PREGNANT FOR THE FIRST SEVERAL EPISODES OF THE SERIES.
Jeannie's skimpy pink-and-red harem costume was an instant iconic look for the show, but aside from the fall 1965 pilot, titled "The Lady in the Bottle," Eden was significantly covered up for the first 10 episodes of the series.
http://mentalfloss.com/article/70923/11-magical-facts-about-i-dream-jeannie
https://www.amazon.com/I-Dream-Jeannie-Complete-Boxset/dp/B001ER4CNY
*Take a spin class today and work with your trainer for half an hour with weights – for your bones. Watch I Dream of Jeannie for motivation.
SOUL
River Phoenix 1970
River's sister Rain described how the three eldest children decided to turn vegan. They were on a ship to Florida when they witnessed how a group of fishermen were slamming live fish against nails sticking out of the side of the boat. This disturbed the children greatly, and they told their parents that they would no longer eat any animal products.
https://www.ranker.com/list/river-phoenix-sad-life-facts/katia-kleyman
*Think of going vegan today. Animals have souls too. This means you'll have to ignore the FOOD section today.
MONEY
Harry Frank Guggenheim 1890
The Guggenheim Family has created a legacy by funding the development of foundations, schools, the creation of museums, art collections, acts of individual creation, innovations in science, aeronautics, and the advancement of critical thought.
The case of the Guggenheim family demonstrates how donors who have strong ideologies behind their philanthropic activities and continue to be an active part of their foundations create lasting grounded organizations
http://www.learningtogive.org/resources/guggenheim-family
*Now that you are making, saving, and investing money, develop a strong ideology behind your philanthropy. If nothing else, take today to think about donating to the Harry Frank Guggenheim Foundation or the Kobe and Vanessa Bryant Family Foundation
ENTERTAINMENT
Rick Springfield 1949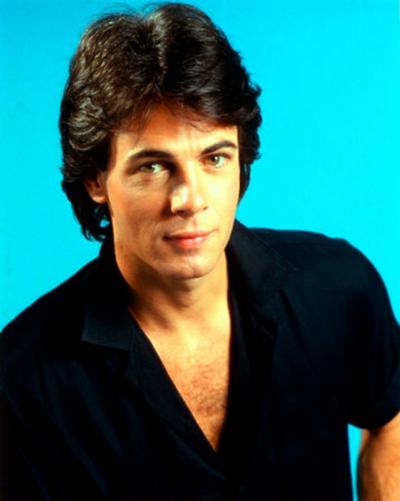 "When you get depressed you look in and ask what's going on. Introspection is a great tool for an artist," he says. "It does help in a weird way."
https://people.com/celebrity/rick-springfield-finds-the-upside-to-his-depression/
*Look in as you listen to Rick Springfield today. Today is also the day to let your friend know that you are in love his girlfriend.
FOOD
Kobe Bryant 1978 – griddle seared Kobe
https://twitter.com/kobebryant?ref_src=twsrc%5Egoogle%7Ctwcamp%5Eserp%7Ctwgr%5Eauthor
In a 1998 interview with Sports Illustrated, Joe Bryant told the magazine that Kobe was in fact named after a restaurant in Philadelphia. "I don't know if I should say that, they might want the rights to the name," said the father of the then-rising star. Ironically, owners of Kobe temporarily renamed the restaurant "The Answer" before the 2001 NBA finals where Allen Iverson's 76ers squared off against Kobe (and Shaq's) Lakers. The Lake Show won the series 4-1 and The Answer Japanese Steakhouse became Kobe once again. Unfortunately, the restaurant has since closed. Sorry Kobe fans, no pilgrimage for you.
https://www.complex.com/sports/2013/08/things-you-didnt-know-about-kobe-bryant/parents-named-him-after-japanese-steakhouse
http://www.foodnetwork.com/recipes/alton-brown/griddle-seared-kobe-recipe.html
https://www.granitystudios.com/
*Enjoy this Kobe steak and don't share it with anyone. Wash it down with a Black Mamba punch – in fact, turn the drink into a round of shots, and you take all the shots. This means you'll have to ignore the SOUL section today.
Black Mamba
Austin bartender Stephanie Teslar loves mulled wine; she also believes that wine is an underused cocktail ingredient. So, in her punch-like Black Mamba, she combines rich house-mulled wine with gin and applejack. It all gets a lift from lemon, Fernet Branca and mint, giving the unexpected combination a pleasantly odd cooling quality. The result is a dark purple drink with an edge. Or a bite, you might say.
https://punchdrink.com/recipes/black-mamba/
SNUB – Shelley Long
Review –
Believe in yourself
Take a spin class
Think of going vegan
Develop a strong ideology for your philanthropy
Listen to Rick Springfield
Make a Kobe steak and a round of Black Mamba shots