Search for the * for today's advice.
Louis Day
MIND
Barack Obama 1961
Empower others. So often we think of leadership "as someone at the top who is ordering other people around," Obama said. He learned that leadership was teaching people who thought they didn't have a voice to speak up about the things impacting their lives.
http://fortune.com/2017/05/10/barack-obama-leadership-power/
https://www.whitehouse.gov/about-the-white-house/presidents/barack-obama/
https://obamawhitehouse.archives.gov/
https://www.theverge.com/2017/1/20/14341864/obamas-private-citizen-website-presidential-center
*Empower others today. You have been empowered by 365DOLF, now teach people to speak up about the things impacting their lives.
BODY
Meghan Markle 1981 – try vinyasa (And yes, she shares a birthday with Elizabeth the Queen Mother)
https://www.royal.uk/duchess-sussex
"I love an intense Vinyasa class— and even better if its blasting hip-hop and done in a dark room with candlelight,"
http://www.thisisinsider.com/how-does-meghan-markle-exercise-2017-11
https://www.verywellfit.com/introduction-to-vinyasa-flow-yoga-4143120
*Try a vinyasa class and maybe one day you'll be an actress turned princess.
SOUL
Billy Bob Thornton 1955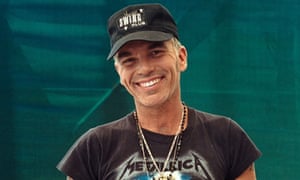 http://www.billybobthornton.net/
One of the first things he spoke about was what it was like growing up with his father, William Raymond "Billy Ray" Thornton, who he described as a hard-headed Irish man. Billy Ray, who used to beat young Billy Bob and take him to accident scenes, had a major impact on his son's life.
Billy Bob added that although his dad was morbid and couldn't articulate himself properly, he did, however, help him develop his curiosity, which came in handy when young Thornton started making movies. Billy Ray died when the Fargo actor was 18 and although he admits that he has never quite understood his dad, Billy Bob says he loved him very much.
https://www.dstv.com/en-za/news/life-lessons-from-billy-bob-thornton-20150617
https://www.amazon.com/Sling-Blade-Billy-Bob-Thornton/dp/B0007RT9LC
*Learn and grow from the negativity in your past. Love your parents and learn from the mistakes that they made in raising you.
CROSSOVER: Eat some "French Fried Taters" while watching Sling Blade.
MONEY
Louis Vuitton 1821
Louis, at the age of 13, wanted to go to Paris. 3 years after traveling on foot he arrived, and eventually became the apprentice to Monsieur Marechal. . . Louis' success did not happen at once.
But it did begin when Louis took his first step toward Paris in the spring of 1835.
https://daniellehatfield.com/2013/02/building-a-brand-that-will-last-lessons-from-louis-vuitton/
*Sometimes all you need is a "first step" and a good mentor. If you haven't yet, take that first step today.
ENTERTAINMENT
Louis Armstrong 1901
http://www.louisarmstrongfoundation.org/louis.php
So popular that warring sides in the Democratic Republic of the Congo in Central Africa temporarily stopped fighting in 1960 to attend an Armstrong concert.
http://www.jango.com/music/Louis+Armstrong
*Stop the fighting and listen to "Satchmo" all day today.
FOOD
Elizabeth the Queen Mother 1900
https://www.royal.uk/life-and-work-queen-elizabeth-queen-mother
The Queen Mother was passionate about puddings. Despite her appetite for food and drink, she lived to be 101
http://www.dailymail.co.uk/femail/article-2034919/The-Queen-Mums-favourite-recipes-including-After-Eight-ice-cream-tipsy-tart.html
Dinner: Chicken Tropicana
Another recipe inspired by the Queen Mother's trip to Noel Coward's house in Jamaica. Served in a halved coconut, this is the ultimate kitsch Sixties dish.
Dessert: Tipsy Tart
This brandy-soaked tart provided the perfect excuse for a boozy tea time.
Drink: Bloody Bull
A variation of the classic Bloody Mary cocktail made with vodka, tomato juice and seasoning, the Bloody Bull was an invention of the flamboyant playwright Noel Coward.
*Have a passion for food like the Queen Mother and enjoy her dinner, dessert and drink. Be ready to live to 101
SNUB – Yasser Arafat
Review –
Empower others
Try a Vinyasa class
Learn and grow from your past
Take that first step
Listen to Louis Armstrong
Eat like Elizabeth the Queen Mother