Look to the * for today's advice.
WORK ON YOUR TAN DAY
MIND
George Hamilton 1939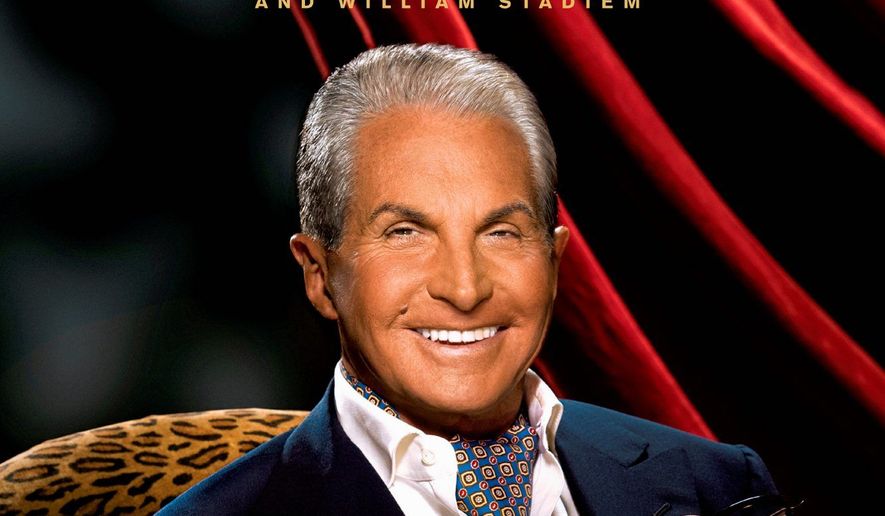 https://twitter.com/georgehamilton
On staying young: "You gotta be around young people. That's the first thing. The new is what's really happening. And if you don't immerse yourself in that, you quickly go into the night. It's very important to stay grounded but don't accept their ways of being. Let your ways be the light to theirs. They love that. They want some gray hair in the cockpit."
http://www.mademan.com/gallery/george-hamilton-life-lessons/#12
*Be aware of what young people know. Know about Snapchat and Fortnight. But like George Hamilton says, let your ways be the light to theirs. Show them that there is more to life than selfies.
BODY
Mario Balotelli 1990
https://twitter.com/finallymario
For Mario to shift his big frame with speed and strength, he needs to be nimble and powerful driving off one foot. Skipping can develop these areas and boost stamina. Get him to skip for 20 seconds, sprint for 10, skip for 20, and sprint for 10 and so on. Ask him to do this for 10 minutes
http://www.fourfourtwo.com/us/performance/training/super-marios-fight-club-workout#:RmUxOwe-AFRCBA
Mario Balotelli is "slimming down well and working a lot" to get back into shape for Nice's Ligue 1 challenge, teammate Pierre Lees-Melou has told RMC.
http://www.espn.com/soccer/nice/story/3637358/mario-balotelli-slimming-down-well-after-weight-criticism-nice-teammate
*Skip for 20 seconds, sprint for 10, and keep alternating for 10 minutes. Play soccer.
SOUL
Michael J. McGivney 1852
http://www.fathermcgivney.org/mcg/en/life/
"He was a man of the people. He was zealous of the people's welfare, and all the kindliness of his priestly soul asserted itself more strongly in his unceasing efforts for the betterment of their condition …Oh, Reverend Founder. . .that act alone which gave life to the Knights of Columbus has surely secured for thee everlasting joy and eternal peace."
From the moment of our founding in 1882, charity has been the first principle of the Knights of Columbus. We are Catholic men of faith and men of charitable action.
https://twitter.com/KofC?ref_src=twsrc%5Egoogle%7Ctwcamp%5Eserp%7Ctwgr%5Eauthor
*Be a man of the people. Be zealous of people's welfare. Think of donating to the Knights of Columbus today.
MONEY
Norris and Ross McWhirter 1925
http://www.guinnessworldrecords.com/
"The one common quality is extraordinary stubbornness," he told The Times. "Such people will persevere with a pursuit, be it profound or inconsequential, well beyond the point that others would."
http://articles.latimes.com/2004/apr/21/local/me-mcwhirter21
*Be stubborn about your financial dreams. Persevere with a profound pursuit.
ENTERTAINMENT
Casey Affleck 1975 – watch Manchester by the Sea
https://www.rollingstone.com/movies/movie-news/casey-affleck-sexual-harassment-allegations-interview-709732/
https://www.amazon.com/dp/B01M3X9T06
WHEN YOU CAN'T GO HOME AGAIN— It is not uncommon for people to associate catastrophes and hardships with their locations of occurrence, where proximity to that place triggers the troublesome reminders.  For Lee, that is the entirety of his hometown and being there again is torturous to no end.
https://www.everymoviehasalesson.com/blog/2016/12/movie-review-manchester-by-the-sea
*Watch Casey Affleck win an Oscar in Manchester by the Sea. Have the tissues ready.
FOOD
Diamond Jim Brady 1852
http://www.gourmandizer.com/ezine/brady/
He started his day off right with a breakfast of eggs, pancakes, pork chops, cornbread, fried potatoes, hominy, muffins, and a beefsteak. He washed it all down with a gallon of orange juice or golden nectar, as he called his favorite drink. Occasionally he would entertain himself with a mid-morning snack of a few dozen clams or oysters.
A typical lunch consisted of two lobsters, deviled crabs, clams, oysters and beef. He finished up with an array of pies. Not like slices of different pies, but several pies. This would hold him over till about 4:30, at which time he gobbled up a heaping platter of seafood. He usually took the snack with a few carafes of lemon soda
"The usual" evening meal began with an appetizer of two or three dozen oysters, six crabs, and a few servings of green turtle soup. The main course was two whole ducks, six or seven lobsters, a sirloin steak, two servings of terrapin and a variety of vegetables. He topped it off with a platter of pastries and often a two pound box of candy.
https://ephemeralnewyork.wordpress.com/2014/06/09/the-legendary-appetite-of-diamond-jim-brady/
*Just try to eat a fraction of Diamond Jim Brady's daily intake of food.
SNUB – Sam J. Jones
Review –
Be around young people
Sprint and skip and soccer
Donate to Knights of Columbus
Have extraordinary stubbornness
Watch Manchester by the Sea
Eat like Diamond Jim Brady