Look to the * for today's advice.
FOOD SHORTAGE DAY
AUGUST 13
MIND
Lucy Stone 1818
https://www.womenshistory.org/education-resources/biographies/lucy-stone
Stone lived in a time when wealthy, white men were the only predominant figures in society, and therefore, they were the only ones who could even possibly be considered heroes. However, at the same time, some women and slaves still may have considered Lucy a hero, because she fought for their rights.
http://myhero.com/hero.asp?hero=lucy_stone_ventura
*Be a hero and fight for the rights of people who need it most.
BODY
Fidel Castro 1926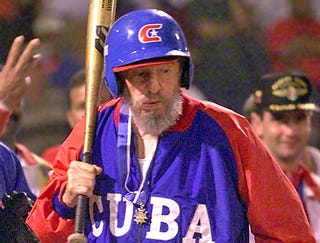 https://www.history.com/topics/cold-war/fidel-castro
When Cuba was hit by food shortages, the average Cuban lost around 10 lbs in weight, causing deaths from heart disease to fall by a third.
http://www.dailymail.co.uk/debate/article-2307002/Get-shape-Fidel-Castro-diet.html
*Have your own personal food shortage today. Don't eat all day, until the Tuscan stew for dinner. Just water and maybe a Cuban cigar for lunch.
SOUL
James Morrison 1984
https://www.facebook.com/jamesmorrison/
'Because my childhood was impoverished I always felt I was this kid with no voice,' he says. 'Then, suddenly, I had a voice. A big voice. But overcoming my demons hasn't been easy. Writing songs is my way of conquering them.'
http://www.dailymail.co.uk/tvshowbiz/article-3357811/James-Morrison-reveals-hiding-four-long-years.html
*Listen to James Morrison and write your own song to conquer any demons.
MONEY
Annie Oakley 1860
http://www.pbs.org/wgbh/americanexperience/features/biography/oakley-annie/
Both lucky and extremely talented, Annie Oakley used her astonishing marksmanship to escape a poor childhood in Ohio and become the first female superstar in what had been a male-dominated profession.
https://centerofthewest.org/explore/buffalo-bill/research/annie-oakley/
*Use your astonishing talent to become an entrepreneurial superstar.
ENTERTAINMENT
Alfred Hitchcock 1899 – watch Psycho
http://mentalfloss.com/article/537233/facts-about-alfred-hitchcock
When Hitchcock approached Paramount Pictures—where he was under contract—to put up the money to make Psycho, the studio balked at the salacious story. So Hitchcock financed the movie himself,
foregoing his normal salary in exchange for 60 percent ownership of the rights to the film; Paramount agreed to distribute the film. To cut costs even more, the filmmaker enlisted his relatively cheaper Alfred Hitchcock Presents TV crew and shot the film on less pricey black and white film. Hitch's gamble worked: He reportedly personally earned $6 million from Psycho—about $50 million in today's dollars.
http://www.denofgeek.us/movies/22201/the-top-10-alfred-hitchcock-movies
https://www.amazon.com/Psycho-Anthony-Perkins/dp/B000I9YLWG
*Take a nice long shower and then watch Psycho
FOOD
Debi Mazar 1964 – Tuscan beef stew with polenta
http://www.cookingchanneltv.com/recipes/debi-mazar-and-gabriele-corcos/tuscan-beef-stew-with-polenta0.html
A little later, my mom turned into a hippie—I'd say that's where I got my sportiness and my set of balls. I was born in 1964, and my mom kept us upstate until 1970 or 1972 But, you know, it was the Summer of Love, my mother was going to Woodstock to hang out in the rain and I was like, 'See ya! Have fun!'
https://intothegloss.com/2014/05/debi-mazar/
https://www.cookingchanneltv.com/profiles/talent/debi-mazar-and-gabriele-corcos
*You haven't eaten all day, now enjoy this Tuscan stew while watching Psycho.
SNUB – John Slatterly
Review –
Fight for the rights of people
Don't eat all day
Listen to James Morrison
Use your talent to become rich
Watch Psycho
Make Tuscan beef stew with polenta