Look to the * for today's advice.
GINGER DAY
MIND
Alexander Fleming 1881
https://www.nobelprize.org/prizes/medicine/1945/fleming/biographical/
Fleming's combination of genius and grossness saved countless lives, spawned a massive pharmaceutical industry, and earned him a knighthood and the Nobel Prize — and gave messy people everywhere a new reason to take pride in their untidiness.
http://time.com/4049403/alexander-fleming-history/
As Dr. Fleming famously wrote about that red-letter date: "When I woke up just after dawn on September 28, 1928, I certainly didn't plan to revolutionize all medicine by discovering the world's first antibiotic, or bacteria killer. But I guess that was exactly what I did."
https://www.pbs.org/newshour/health/the-real-story-behind-the-worlds-first-antibiotic
*Take pride in your untidiness and look for ways to improve the world through it. When you woke up this morning, you had no idea what you could accomplish today.
BODY
Charlotte McKinney 1993
Charlotte McKinney, known for her sultry Carl's Jr. campaign, had such a rough go in high school that she dropped out while she was 17 years old "because of all of the bullying," she revealed.
The soon-to-be "Baywatch" star told Ocean Drive magazine that girls would often shout derogatory things at her inside the halls of her Orlando school (Boone HS).
"I would go to parties and get beer thrown on my head — there was so much bullying," the 23-year-old said. "It was just so awful, and that's why now I kind of use my platform to promote anti-bullying. I try to use what I went through to be a voice for it, because it's still happening and getting even worse now with social media."
https://www.wonderwall.com/news/charlotte-mckinney-dropped-out-high-school-bullying-1955888.article
Lots of sleep and tons of water is key for looking and feeling healthy,
http://www.theskinnyconfidential.com/2014/05/25/charlotte-mckinney/
*8 and 8 today. 8 hours of sleep and 8 glasses of water. No bullying!
SOUL
Andy Warhol 1928
Andy [Warhol] was a Sphinx without a secret. In fact, he did have a secret, one that the kept dark from all but his closest friends: he was exceedingly devout—so much so that he made daily visits to the church of Saint Vincent Ferrer on the Upper East Side of Manhattan."
http://killingthebuddha.com/ktblog/finding-warhols-soul-in-pittsburgh/
*Even if you have to keep it from your friends, seek out being exceedingly devout.
MONEY
Travie McCoy 1981
"Billionaire" by Travie McCoy featuring Bruno Mars
"And yeah I'll be in a whole new tax bracket
We in recession, but let me take a crack at it
I'll probably take whatever's left and just split it up
So everybody that I love can have a couple bucks"
When people make more money, they naturally want to spend more money in fulfilling their various needs and desires that they have – by making extravagant purchase and indulging in a lavish lifestyle. This is very human and might seem like the right thing to do. And obviously with more income, you pay more taxes. However, simply sharing your wealth out with your loved ones should not be the way to spend the wealth.
https://www.imoney.my/articles/7-songs-that-advocate-money-lessons
*Again, it's not how much you make, it's how much you spend. Give someone you love a couple bucks, though.
ENTERTAINMENT
Lucille Ball 1911 – watch I Love Lucy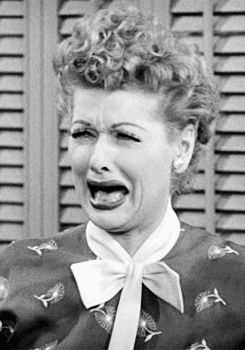 http://www.cbs.com/shows/i_love_lucy/
Never give up on your dreams.
Not one to be confined to her status as a housewife, there was nothing Lucy wouldn't do to get what she wanted
https://www.huffingtonpost.com/2014/08/06/i-love-lucy-lessons-_n_5614563.html
*Don't be confined to your status today. Watch I Love Lucy for motivation.
FOOD
Geri Halliwell 1972 – Ginger Spice Cookies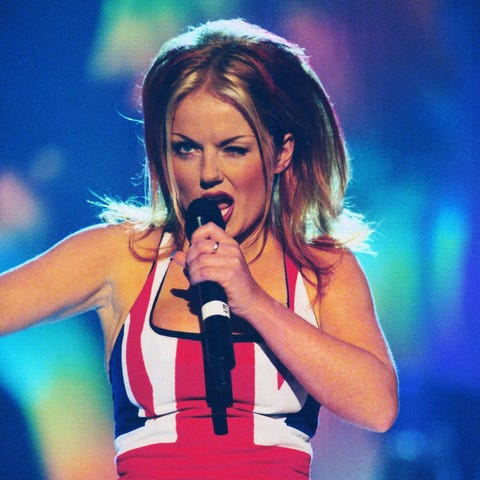 https://twitter.com/GeriHalliwell?ref_src=twsrc%5Egoogle%7Ctwcamp%5Eserp%7Ctwgr%5Eauthor
Spice Girl Geri Halliwell, otherwise known to the general public as Ginger Spice, announced in the middle of a world tour that she would be leaving the group. It was a sudden departure that did not leave much time for goodbyes—or apologies—until now. After a fan account tweeted at Halliwell (who now goes by her married name Geri Horner) on Wednesday to mark the 19th anniversary of her leaving, she tweeted back her apologies.
"I'm sorry about that," she wrote. "Everything works out in the end, that's what my mum says!"
https://www.vanityfair.com/style/2017/06/geri-halliwell-apologizes-for-leaving-spice-girls
http://www.epicurious.com/recipes/food/views/ginger-spice-cookies-103156
https://www.thespicegirls.com/
*Listen to a mix of Travie McCoy and the Spice Girls while making these Ginger Spice cookies. Snack on them while watching I Love Lucy.
SNUB – David Robinson
Review –
You have no idea what you can accomplish today
8 hours of sleep and 8 glasses of water
Seek out being exceedingly devout
Don't  spend more because you make more
Watch I Love Lucy
Make Ginger Spice Cookies