Look for the * for my advice.
GET YOUR SEXY BACK DAY
MIND
Joan of Arc 1412
https://www.theawl.com/2012/04/the-riddle-of-mark-twains-passion-for-joan-of-arc/
It is possible to dismiss Jeanne/Joan as a medieval fanatic. It is also possible to recognize in her the stirrings of belief in the individual conscience, one of the building blocks of western modernity.
http://www.independent.co.uk/news/world/europe/the-600-year-struggle-for-the-soul-of-joan-of-arc-6284992.html
When we talk about conscience, we often refer to reflection about ourselves as moral persons and about our moral conduct. Through conscience we examine ourselves, as if we were our own inner judge.
https://plato.stanford.edu/entries/conscience/
*Less than a week into the New Year and you know that you must be your own inner judge.  Be like Joan of Arc and recognize your inner conscience.  You know the difference between right and wrong and today is a reminder of that.
BODY
Ndamukongsu Suh 1987
"He's a tremendous force of nature," Wake said. "He's taking on double teams. He's got four hands on him every play. Offenses are scheming to him trying to do whatever they can to stop him and still he's successful, on top of playing every snap. You can't find a way to negate how incredible that is."
Suh credits his work over the spring and summer for being able to maintain this workload annually.
http://dailydolphin.blog.palmbeachpost.com/2017/12/15/miami-dolphins-ndamukong-suh-never-came-off-field-and-cameron-wake-cant-stop-being-impressed/
I wanted to get back into what I call my "sexy"—that means more "cut up." There's really nothing secretive about my training—I did a lot of squats, bench presses, 60-yard shuttle runs, and sprints.
http://www.mensfitness.com/life/sports/ndamukong-suh
*Get back into your "sexy".  Go to the gym and do 3 sets of squats, bench press, and 60-yard sprints. Download the song "Sexy Back" and listen to it on repeat while working out. Be a "tremendous force of nature" like Suh. 
SOUL
Eddie Redmayne 1982 – watch The Theory of Everything
https://www.theguardian.com/film/2014/dec/07/eddie-redmayne-to-play-hawking-i-had-to-train-my-body-like-a-dancer
However bad life may seem, there is always something you can do and succeed at. While there is life, there is Hope.
Despite all the perfections and/or imperfections, we fear and we give up. But we are good at something; something we were born with, something we learned as a kid, something we learned in school, something we learned from college, something we learned at work and something we learned being a son or a daughter, brother or a sister, husband or a wife, friend or an enemy. Yes, we all are capable of something and if we hold onto our beliefs then there is nothing stopping us from succeeding!
https://www.linkedin.com/pulse/three-lessons-from-theory-everything-sir-stephen-hawkings-patel
http://www.focusfeatures.com/the_theory_of_everything
*Actor Eddie Redmayne plays the role of Stephen Hawking in the movie The Theory of Everything.  Watch the movie as inspiration to hold on to your beliefs. 
MONEY
Nigella Lawson 1960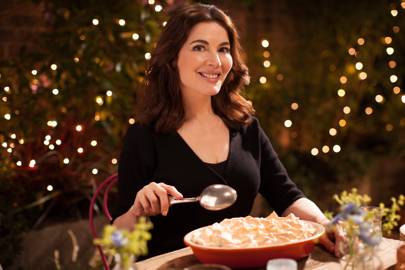 https://twitter.com/Nigella_Lawson?ref_src=twsrc%5Egoogle%7Ctwcamp%5Eserp%7Ctwgr%5Eauthor
She shares an estimated wealth of more than £110million with her husband, the marketing guru Charles Saatchi, and has a £7million London home.
However, Miss Lawson says she will leave none of it to her offspring.
Asked what she hoped the children would learn from her, the celebrity chef told the magazine My Weekly: "To know that I am working and that you have to work in order to earn money.
"I am determined that my children should have no financial security. It ruins people not having to earn money.
http://www.dailymail.co.uk/tvshowbiz/article-510913/I-wont-leaving-children-penny-says-Nigella-Lawson.html
*Repeat after me: "I know that I have to work in order to earn money."  I now use it as my mantra when that alarm goes off in the morning or when things aren't going well at work.  This is something that I will pass on to my kids. Remember that you are only working to make money for your next move. Your project of passion.
ENTERTAINMENT
Norman Reedus 1969 (Daryl Dixon) – watch The Walking Dead
https://www.normanreedusonline.com/
Your past doesn't have to define you
A mother who burned to death in a fire caused by her own cigarette, an older brother who abandoned you to your abusive father, yep, Daryl had a pretty tough life, though somehow through all of that he still managed to come through it. If he's taught us anything it's that you can have everything in life working against you, and still manage to come out of it a good person.
https://moviepilot.com/posts/2560139
http://www.amc.com/shows/the-walking-dead
*Watch the first season of The Walking Dead and see how valuable the redneck is during a zombie apocalypse.
FOOD
Jameis Winston 1994 – stolen crab salad
The former FSU quarterback made headlines in April 2014 when he was cited for stealing roughly $32 in crab legs and crawfish from Publix. But during ESPN Draft Academy segment that aired Tuesday night, Winston said he did not steal anything from the supermarket, insisting a store employee offered him the food free of charge.
http://www.orlandosentinel.com/sports/florida-state-seminoles/jameis-winston/os-jameis-winston-crab-legs-ncaa-20150421-story.html
http://www.foodnetwork.com/recipes/nigella-lawson/crab-and-avocado-salad-with-japanese-dressing-recipe-1937661
*Try the following crab salad from the birthday girl Nigella Lawson, and in honor of the birthday boy Jameis Winston, use stolen crab legs.
Have a Joan of Arc to wash it down.
About the Joan of Arc
The Joan of Arc cocktail is a St. Patrick's Day cocktail invented by Jack McGarry of The Dead Rabbit, one of New York City's most renowned bars and winner of World's Best Cocktail Bar at the 2015 Spirited Awards. It's made with chamomile-infused Irish whiskey, a fresh combination of lemon juice and cucumber juice, honey syrup and a honey liqueur, and some champagne to top it all off.
https://bevvy.co/cocktail/joan-arc/mihy
SNUB – Ree Drummond 1969
REVIEW –
Recognize your inner conscience
Get your sexy back
Watch The Theory of Everything
Memorize this "I know that I have to work in order to earn money."
Watch The Walking Dead
Make stolen crab salad