Check out the * for your daily dose of advice.
INHUMANISM DAY
MIND
Robinson Jeffers 1887
http://dark-mountain.net/about/manifesto/
The term inhumanism was coined by the 20th century poet Robinson Jeffers to describe his philosophy.
Essentially, inhumanism is about shifting the focus off of humanity, and the myth of anthropocentrism, and onto the universe at large, which we are inseparable from. No longer should we view ourselves as the center of the universe. Instead we should recognize that we are but one tiny part of an enormous whole.
Why do we assume that the Earth needs us? Can we imagine a universe without humans? It seems almost scandalous to suggest that humanity may just be a passing fad, subject to the arbitrary whims of the universe's ever-changing taste in cosmic fashion.
https://thefreethinkinghuman.wordpress.com/tag/inhumanism/
an·thro·po·cen·tric
adjective
regarding humankind as the central or most important element of existence, especially as opposed to God or animals.
*Focus more on living a life of beauty and harmony while we are here. You are great but not the most important element of existence.
BODY
George Foreman 1949
https://twitter.com/GeorgeForeman?ref_src=twsrc%5Egoogle%7Ctwcamp%5Eserp%7Ctwgr%5Eauthor
At age 45, he became boxing's oldest heavyweight champion when he defeated 26-year-old Michael Moorer in the 10th round of their WBA fight in Las Vegas. More than 12,000 spectators at the MGM Grand Hotel watched Foreman dethrone Moorer, who went into the fight with a 35-0 record. Foreman dedicated his upset win to "all my buddies in the nursing home and all the guys in jail."
http://www.history.com/this-day-in-history/george-foreman-becomes-oldest-heavyweight-champ
"I never would have been able to do that without the criticism I'd gotten for coming back at a later age," says Foreman, 46, who first won the Big Belt in 1973. "Everybody was saying–he's fat. Yep. He's old. Yep. He can't do it. No."
http://articles.latimes.com/1995-11-14/news/ls-2947_1_george-foreman
*Think you're too fat? Think you're too old? Don't let either stop you from your goals. Find a local boxing gym and sign up for some boxing lessons and a place to do boxing workouts.
SOUL
Robert Crosbie 1849
The Soul is pictured in the ancient teachings as the real Self man. There are many different conceptions of what man is and what the soul. From Christian teachings we are led to believe that man has a soul, and may save it or lose it—the idea generally held in the West. But the conception of the ancients, and that of Theosophy, which is a re-presentation of this eternal idea, is different. The teaching is that Man is a Soul; that Soul is in fact the one who perceives; that it is vision itself, pure and simple, unmodified—not subject to change—and that it looks directly on ideas.
https://theosophytrust.mobi/971-the-language-of-the-soul#.WfMOnmhSzcs
Theosophists are perfectly free to belong to any religion but they also know that it is not actually essential or necessary for them to belong to, or identify themselves with, any particular religion. The motto of the Theosophical Movement is "There is no religion higher than Truth."
https://blavatskytheosophy.com/what-is-theosophy/
*Strive to look for the truth. Don't be close minded to other religions. Listen to what has worked for hundreds of years and thousands of people. Anything that enlightens you and uplifts your soul is what you are looking for with 365DOLF.
MONEY
Cash Warren 1979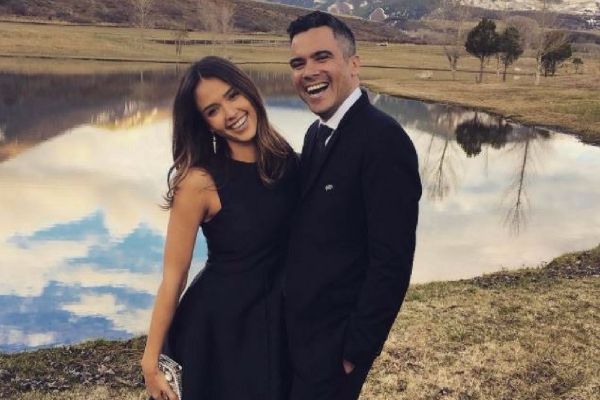 https://twitter.com/CashWarren?ref_src=twsrc%5Egoogle%7Ctwcamp%5Eserp%7Ctwgr%5Eauthor
'I'm married to Jessica Alba! How's your life been?
http://www.dailymail.co.uk/tvshowbiz/article-1394072/Jessica-Alba-attends-husband-Cash-Warrens-10-year-class-reunion-Yale-University.html
It's hard to imagine Cash Warren having any fears.
After all, we're talking about a Yale graduate-turned-critically acclaimed film producer, a successful entrepreneur several times over, and a guy happily married to arguably the most beautiful woman on the planet, Hollywood starlet and millionaire entrepreneur Jessica Alba.
Though his clothing career is riding high and he's all but cemented his status as a bankable trendsetter, he says he's always hesitant to say he's "arrived." "I've always been motivated by fear," he says. "So I guess that 'I've made it' moment will never happen. I still feel like everything could go away tomorrow. It keeps me fresh."
http://bestlifeonline.com/cash-warren-men-who-set-the-time/
*Life isn't fair – I doubt your name is Cash and I doubt you are married to someone as beautiful as Jessica Alba. Nevertheless, stay fresh and let fear motivate you to achieve your monetary goals.
ENTERTAINMENT
Rod Stewart 1945
It's hard to believe Rod is also the father of eight children. "I'm close to all their moms… when there's a divorce [women are] complicated. When there's a split-up they're complicated. But when there's children involved you have to make it work and thank goodness they all have… My eldest daughter is like 50-something. So I was a naughty boy when I was young. But I have to be a dad to all different ages. I'm a different dad to my 4-year-old than to my son who plays hockey who's 21, and my daughter who's 35, who's got a daughter. So it's wonderful. Especially to have two little ones. At my age they keep me young. 'Come on, dad, let's go out and play football!'…But they keep me on my feet!"
https://etcanada.com/news/36098/rod-stewart-talks-music-life-love-and-the-lessons-hes-learned/
*Gather all of your kids and all of their moms around and listen to some Rod Stewart. Call your mom and ask her, "Have I told you lately that I love you?"
FOOD
Milton Parker 1919 – Carnegie Deli
https://www.today.com/news/carnegie-deli-s-pastrami-maven-dies-90-wbna29034103
"No matter where you live, you know to get a corned beef sandwich at the Carnegie Deli,"
https://store.carnegiedeli.com/storefront.aspx
*Back on January 3rd, you should've ordered from the Carnegie Deli website. Today is the day to feast on what you ordered. Hopefully some corned beef – heat it up in a Foreman Grill.
SNUB – Janet Jones 1967
Review –
Practice inhumanism
Find a boxing gym and work out
Practice Theosophy
Let fear motivate your cash goals
Listen to Rod Stewart
Eat Carnegie Deli