Search for the * for today's advice.
RAGS TO RICHES DAY
MIND
Orlando Bloom 1977
https://www.instagram.com/orlandobloom/
I was an angry child at times. I was frustrated with the learning disability. It makes you feel stupid; you just don't feel smart. Somewhere in me I knew that I was smart, I knew I wasn't thick, but I was just really struggling with spelling and writing, and it was holding me back.
http://www.childmind.org/en/posts/articles/2010-10-18-orlando-bloom-on-growing-up-with-dyslexia
Orlando Bloom is famous for his roles in "Pirates of the Caribbean" and "The Lord of the Rings," among others, but not many people are aware that he came of age with dyslexia.
Bloom has certainly demonstrated that one can have dyslexia and be very successful. He is quick to note, however, that not only did he receive an early diagnosis and the support of his family, but also he found his passion, acting, which enabled him to succeed while putting his mind to work in a different way. Too many dyslexic children aren't nearly as lucky.
http://www.pbs.org/wnet/need-to-know/opinion/challenged-and-gifted-a-lesson-on-dyslexia-from-an-erstwhile-elf/1359/
*Regardless of your disadvantages, find your passion and let it put your mind to work in a different way.
BODY
Liam Hemsworth 1990
https://twitter.com/LiamHemsworth?ref_src=twsrc%5Egoogle%7Ctwcamp%5Eserp%7Ctwgr%5Eauthor
The Liam Hemsworth workout for "The Hunger Games" included working out with ex-Navy SEAL Logan Hood. These workouts included flipping tires in the parking lot, and slamming baseball bats against body bags. Although this sounds unconventional, it got Liam Hemsworth in shape.
https://www.popworkouts.com/liam-hemsworth-workout/
*This workout could be a logistics issue.  Part of the challenge of this workout is to find a place where you can flip tires in a parking lot and slam baseball bats against body bags. Try to get in good with a local high school coach, who may be able to help out with this and future workouts. Ask an employee at your gym for advice on how you can achieve this Hunger Games/Navy SEAL workout.
SOUL
Horatio Alger 1832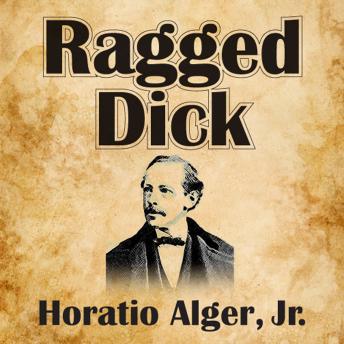 https://www.facebook.com/HoratioAlgerUS/
As one of the nation's largest need-based privately-funded college scholarship providers, the Horatio Alger Association assists high school students who have faced and overcome great obstacles to pursue their dreams through higher education. While many scholarship programs primarily recognize academic achievement or leadership potential, the Horatio Alger Scholarship Program awards students who have exhibited determination, integrity and perseverance in overcoming adversity, as well as critical financial need.
Horatio Alger Award
Lifetime membership in the Horatio Alger Association is conferred on 10 to 12 individuals each year with the presentation of the Horatio Alger Award.  The Award symbolizes the Association's values, including personal initiative and perseverance, leadership and commitment to excellence, belief in the free-enterprise system and the importance of higher education, community service, and the vision and determination to achieve a better future.
Horatio Alger Jr. was the biggest American media star of his day. Though nineteenth-century best-seller lists were impressionistic—and the sale of 10,000 volumes was deemed a publishing triumph in those days—readers bought at least 200 million copies of his books, placing him in the Stephen King category.
The classic Alger plot seldom varied: a youth of humble origins makes his way in the city by virtue of grit and toil. Luck usually plays its part, but to Alger, fortune was something to be enticed and manipulated. He would have agreed with Hector Berlioz's observation: "One must have the talent for luck." And, naturally, the pluck to go along with it. With these assets a boy could compete with any other youth, even one born with money and a good name.
https://www.city-journal.org/html/horatio-alger-moral-story-11933.html
*Take today to work on enticing and manipulating good fortune. Attain the talent for luck and the pluck to go along with it. Maybe it comes from personal initiative and perseverance, leadership and commitment to excellence, and the vision and determination to achieve a better future. Start your journey from "Rags to Riches." – just like Horatio Alger.
MONEY
Michael Bond 1926
https://www.paddington.com/us/
He wasn't sure that the book would find a publisher, let alone become a best seller. To date, Mr. Bond has written 15 collections of Paddington stories, and the books have sold more than 35 million copies worldwide and been translated into 30 languages.
http://artsbeat.blogs.nytimes.com/2015/01/14/paddingtons-forebear-a-talk-with-michael-bond/?_r=0
Writers are at their best when they are writing from what they are: Michael was charming and sweet and gentle – just like Paddington.
https://www.theguardian.com/books/2017/jun/28/michael-bond-and-paddington-offered-lessons-in-kindness-for-today
*This can apply to your focus on money. Be what you are. Hopefully you are charming and sweet and gentle. Use those skills to make your money. And again, do not give up. I'm not sure if 365DOLF will find a publisher or become a best seller, but I keep typing.
ENTERTAINMENT
Julia Louis-Dreyfus 1961 – watch VEEP
https://twitter.com/OfficialJLD?ref_src=twsrc%5Egoogle%7Ctwcamp%5Eserp%7Ctwgr%5Eauthor
Julia Louis-Dreyfus plays a tyrannical boss, Vice President Selina Meyer, on the HBO comedy Veep. She rants and raves at the smallest mistakes, constantly changes her mind, and demands unquestioning loyalty from her employees.
In fact, it's pretty much a guide of what not to do. Of course, she is in a difficult position. Her job is incredibly stressful, and as a woman in politics, she has to constantly fight to be heard.
Nevertheless, a manager who goes into work every day and does the opposite of Selina would be doing a good job. Here's what we can learn from Meyer's (hilarious) mistakes:
Mentally Unstable
Possessing a calm, even demeanor is a good quality for a leader. Selina Meyer is all over the place. One second she's demanding praise from everyone around her, and the next moment she's cursing everyone she knows and demanding their blood.
https://www.tinypulse.com/blog/veep-can-teach-us-about-management
*Watch as many episodes of VEEP as you can. Yes you can!
FOOD
Patrick Dempsey 1966 – anchovy pizza
https://www.instagram.com/patrickdempsey/?hl=en
Okay, I have to ask: In the movie Loverboy you played a pizza delivery guy who gives more than just pizza when women order "extra anchovies." Ever had an anchovy pizza sent to you?
No, but pizza delivery guys tell me it's happened to them.
You mean middle-aged women called up and asked for extra anchovies but really just wanted to sleep with them?
Yeah. Only in Los Angeles.
https://www.bonappetit.com/people/article/actor-patrick-dempsey-s-coffee-talk
https://www.amazon.com/dp/B002J93YXK
*Order an anchovy pizza and enjoy it while watching VEEP.
SNUB – Salmon P. Chase
Review –
Embrace your passion
Hunger Games workout
Entice good fortune
Be what you are
Watch VEEP
Anchovy pizza