Monday, January 21, 2019 – MLK DAY
Look to the * for today's advice.
MIND
Thomas 'Stonewall' Jackson 1824
https://www.battlefields.org/learn/biographies/t-j-stonewall-jackson
Adaptability in the Face of Change –
Battle fields are constantly changing, and General Jackson's ability to adapt and make strategic choices under pressure differentiated him from other generals of the time. Your life is also constantly evolving, and change is necessary.
http://ohioconstructionlaw.keglerbrown.com/2015/11/lessons-from-stonewall-jackson-five-keys-to-success/
*Regardless of what you do for a living, it is rare that a day goes as planned. Embrace any changes today as a challenge, and hope that your own men don't shoot you accidentally like Stonewall Jackson.
BODY
Jack Nicklaus 1940 – walk 18 holes
Early in his career, when he beat Arnold Palmer for the US Open in 1962 at Oakmont, Nicklaus was made fun of because of his weight.  It was a distasteful way to talk about the man who set the Golden Bear standard in golf.  With 18 professional majors and two US Amateurs, his major record stands alone.  Nicklaus slimmed down significantly in the late 1970s and in the 1980s, but who is to say he didn't play his best when heavy?
http://bleacherreport.com/articles/535678-best-25-golfers-who-skipped-the-fitness-van
*Hopefully you made a tee time for today. Get out and walk 18 holes, even if you are a few pounds overweight.
SOUL
Eliza Snow 1804
https://josephsmithpapers.org/person/eliza-roxcy-snow
Eliza R. Snow, one of Mormonism's "founding mothers," was gang-raped by eight Missourians during 19th-century tensions between LDS settlers and their Midwestern enemies.
"The rape was brutal, and so it made Eliza unable to have children,"
For Snow, polygamy was about "spiritual comfort following a savage crime that made her infertile, and a protective measure in the context of trauma and sexual violence that Mormon women experienced."
http://archive.sltrib.com/article.php?id=3613791&itype=CMSID
In the talents with which God has blessed you, choose to be great.
http://www.ldsliving.com/12-Facts-About-Eliza-R-Snow-That-Will-Inspire-You-to-Be-Better/s/77862
*A great lesson in overcoming a horrendous experience and striving to be great with the talents that God has given you.
MONEY
Paul Allen 1953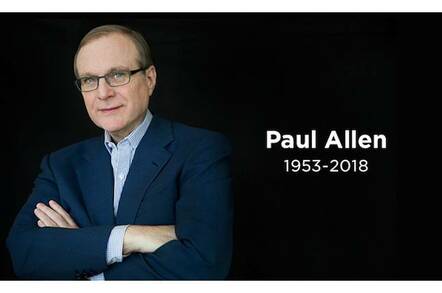 Four decades after co-founding Microsoft, entrepreneur and philanthropist Paul G. Allen is still exploring the frontiers of technology and human knowledge, and acting to change the future.
Through his company Vulcan Inc., Paul is working to save endangered species, slow climate change, improve ocean health, share art, history and film, develop new technology, tackle epidemics, research how the human brain works and build sustainable communities. In all his endeavors, Mr. Allen constantly asks "What if…?" and pushes people to challenge conventional thinking, collaborate across disciplines and reimagine what's possible.
https://www.paulallen.com/about-paul/full-bio/
But with interests that range from electric guitars to World War II aircraft, Allen takes expensive hobbies to a whole new level.
http://www.businessinsider.com/extravagant-toys-of-microsoft-billionaire-paul-allen-2015-1
*The luxury of having Paul Allen money is that you can help change the future AND collect expensive hobbies. You may have to focus on just one of these. If you can do both, see which one makes you feel better.
ENTERTAINMENT
Geena Davis 1956 – watch Thelma and Louise
https://www.britannica.com/biography/Geena-Davis
What is the Geena Davis Institute on Gender in Media?
Founded by Academy-Award® winning actor and advocate Geena Davis in 2004, The Institute is the first and only research-based organization working within the media and entertainment industry to engage, educate, and influence content creators, marketers and audiences about the importance of eliminating unconscious bias, highlighting gender balance, challenging stereotypes, creating role models and scripting a wide variety of strong female characters in entertainment and media that targets and influences children ages 11 and under.
Thelma & Louise was originally advertised as a lighthearted female buddy pic (see the original trailer, which I initially mistook for a parody). It smuggled its politics in under the guise of two happy-go-lucky gals taking a road trip together; the trailer did not even hint at its darker core. But this was no romp—it was revolutionary, the first film in a long time to tell the truth about women's lives. Not only did it star two women, but their friendship was the film's central subject, the story was written by a woman, and those stars were, at the time, 35 and 45—well past their prime by Hollywood's ever-narrowing standards of physical perfection. Though portrayed as sexually attractive, Davis and Sarandon had more to do than sit around looking pretty.
https://www.theatlantic.com/entertainment/archive/2011/08/thelma-louise-the-last-great-film-about-women/244336/
WELCOME TO THELMA & LOUISE
We are a travel club designed and run for women to help our members enrich and enable their lives through travel. Join us as we share, laugh and learn together. Thelma & Louise members come in different ages, interests, abilities and energies but what unites us is our belief that travel makes us better and happier people. Membership is free.
https://www.thelmandlouise.com/en-gb/#be-inspired
http://www.imdb.com/title/tt0103074/
GEENA DAVIS HAD A HAND IN CASTING PITT.
Geena Davis admitted that she kept messing up her lines when auditioning with Pitt because he was so attractive. When Scott and the casting director were discussing who to cast, she reportedly jumped in: "The blond one. Duh!" Julie Strain was hired to play Davis' body double in the movie, but Davis opted to shoot her sex scene with Pitt directly.
http://mentalfloss.com/article/64289/15-things-you-might-not-know-about-thelma-louise
*I never knew that I would find so much interesting information on this movie. Take a few hours today and watch this landmark film. Also take today to plan a road trip in the future. Please don't recreate the ending.
FOOD
Detlef Schrempf 1963 – German Shrimp Salad
Unlike most of us, Detlef Schrempf was able to earn millions of dollars a year as a professional basketball player. But the 6'10" German-American also knew that he would have to retire years before he was eligible for Social Security. After a 16-year career in the NBA, the three-time All-Star retired from playing in 2001 at the age of 38, having laid the groundwork for a successful retirement.
While still balling, he founded the Detlef Schrempf Foundation, a children's charitable organization, along with his wife, Mari.  "We're in our twenty-second year and we've raised more than $15 million," says Schrempf, now 52, proudly. "We focused on what we truly believe is important, and that's children. We started small with one golf tournament and auction and raised $40,000 the first year."
https://www.forbes.com/sites/winniesun/2015/06/19/detlef-schrempf/#4e864a1d1507
http://www.food.com/recipe/german-shrimp-salad-over-greens-425289
*Enjoy this German shrimp salad in honor of the German Detlef Schrempf. Here is also another opportunity to donate to a great cause.
SNUB – Christian Dior 1905
REVIEW –
Embrace any change as a challenge
Walk 18 holes of golf
Choose to be great
Help change the future
Watch Thelma and Louise
Make German shrimp salad