Get to the * for today's advice.
BLONDE BROWNIE DAY
MIND
Francis Bacon 1561
https://www.britannica.com/biography/Francis-Bacon-Viscount-Saint-Alban
Having advocated an organized system of obtaining knowledge with a humanitarian goal in mind, he is largely credited with ushering in the new early modern era of human understanding.
Biographer Loren Eisley described Bacon's compelling desire to invent a new scientific method, stating that Bacon, "more fully than any man of his time, entertained the idea of the universe as a problem to be solved, examined, meditated upon, rather than as an eternally fixed stage upon which man walked." Bacon himself claimed that his empirical scientific method would spark a light in nature that would "eventually disclose and bring into sight all that is most hidden and secret in the universe."
https://www.biography.com/people/francis-bacon-9194632
*Take today to look at the world around you as a problem to be solved, examined, and meditated upon. In fact, meditate right now for just two minutes. Get to a quiet place and close your eyes for two minutes. Try to shut out the rest of the world and see what answers you come up with.
BODY
Diane Lane 1965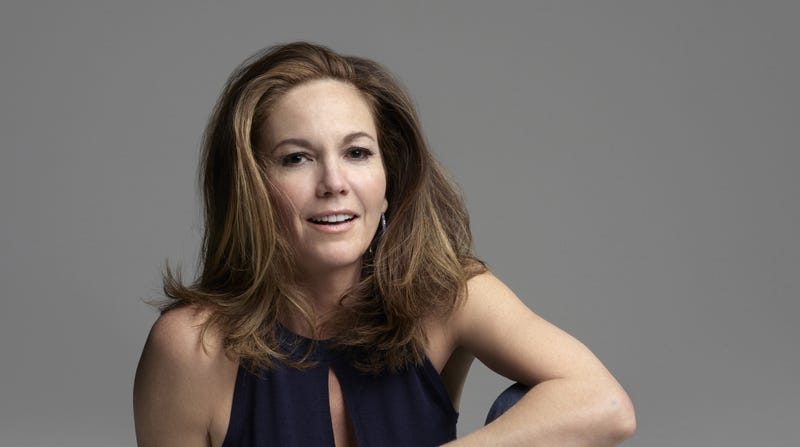 https://www.washingtonpost.com/lifestyle/style/the-diane-lane-thing-is-deep-and-its-real-especially-with-women/2018/11/01/e95f686c-dc39-11e8-b732-3c72cbf131f2_story.html?utm_term=.0ef2ff48f8f6
Just like other celebrities, Diane Lane's diet is based on portion control. This type of diet allows Diane to eat whatever she likes as long as it is kept in small amounts. This enables her to get rid of the feeling of being deprived with her favorite and unhealthy meals. Diane Lane's diet likewise allows her to eat healthy foods most of the time and at the same time, allows her to eat fat-rich or high-caloric foods but in smaller portions
http://weightcontrolcoach.blogspot.com/2011/01/diane-lane-45-years-old-is-american.html
Lane's realization is one that not only parents, but everyone in an increasingly divided culture, can take to heart: "No love is ever wasted."
http://www.elle.com/culture/celebrities/news/a45229/what-diane-lane-learned-from-her-parents/
*No love is ever wasted, but don't be afraid to waste food. Today's message is about portion control. Practice this with all of your meals today and especially with the blonde brownies for dessert.
SOUL
Linda Blair 1959
https://twitter.com/RealLindaBlair?ref_src=twsrc%5Egoogle%7Ctwcamp%5Eserp%7Ctwgr%5Eauthor
Dread Central: Since you were such a young age at the time you made The Exorcist and considering the material you were dealing with, how much of it resonated with you and how much of it did you pick up on after the fact?
Linda Blair: I was not raised Catholic so I didn't have any answers, and I certainly didn't understand a lot of what was happening in the story either. We didn't talk about any of these things – God, the devil, evil – before we started shooting, and I really didn't ask any questions either; to me it was just a character that was made up from special effects and not a symbol of something more like Regan has become over the years.
Dread Central: I know you spend most of your time now focused on the WorldHeart Foundation; I was wondering if you'd like to share with our readers more about that work.
Linda Blair: I feel that it's my job to use my voice, my money and my charity to give people guidance as to how they can make a difference- whether it's to rescue or adopt an animal, to volunteer in the community or to just keep our local food banks stocked. Animals and people out there are suffering, and we need to do something about it. You can find all the info on the official The Linda Blair WorldHeart Foundation website and through The Linda Blair WorldHeart Foundation Facebook page, too. I feel that it's important that we all find a way to give back somehow.
http://www.lindablairworldheart.org/
http://www.dreadcentral.com/news/41504/exclusive-linda-blair-reflects-on-40-years-with-the-exorcist-for-fearnet-s-february-17th-five-film-marathon/
*Linda Blair took what could have been a negative and turned it into a positive. She could have shunned religion but instead has become a champion for helping communities find better ways to serve people and animals.
MONEY
DJ Jazzy Jeff 1965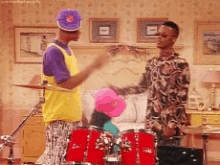 Arguably the first DJ to turn into a household name, DJ Jazzy Jeff is now synonymous with the art of turntablism.
https://serato.com/artists/dj-jazzyjeff
My name used to be Mix Master Jeff, so to promote your name, you would go to the store to get your name out on your shirt, and it was pretty much 50 cents a letter. Mix Master Jeff is really, really long," he laughed. "I shortened it to Jazzy Jeff because that was a little bit easier on my pocket."
https://www.huffingtonpost.com/2015/04/07/dj-jazzy-jeff-dj-name_n_6997914.html
*As suggested, hopefully you are trying to become an entrepreneur and sometimes that entails cutting some corners to save money. DJ Jazzy Jeff has proven that to get started at least, sometimes cutting corners can work out for the best.
ENTERTAINMENT
Steve Perry 1949 – listen to Journey
Public appearances by former Journey frontman Steve Perry are rare, if not virtually nonexistent, and have been that way for some years. Once a face plastered all over T-shirts, concert posters, magazines and music videos, these days it's his voice that provides a lingering presence via such timeless, iconic songs as "Open Arms," "Faithfully" and "Don't Stop Believin'."
https://www.hollywoodreporter.com/earshot/journeys-steve-perry-i-became-632863
*Don't stop believing and listen to Journey all day today.
FOOD
Guy Fieri 1968 – blondies with dark roots
NATIONAL BLONDE BROWNIE DAY
National Blonde Brownie Day on January 22 recognizes a treat often referred to as blondies.
Blonde brownies are similar to the traditional brownies known almost everyone.  In place of cocoa, brown sugar is used, giving it a sweet tooth-satisfying molasses flavor!
http://www.foodnetwork.com/recipes/guy-fieri/blondies-with-dark-roots-recipe.html
Guy Fieri is just as well known for his stand-out hairstyle and loud fashion sense as he is for talking with his mouth full on Diners, Drive-Ins and Dives. But in a recent interview with CBS, Fieri revealed that the Food Network doesn't force his "look" on him, and he'd be willing to change it for only one person: his wife.
https://www.thedailymeal.com/news/entertain/guy-fieri-reveals-truth-about-his-iconic-hairstyle/081116
*The fact that Guy Fieri was born on Blonde Brownie Day is proof to me that 365DOLF had to be written. Enjoy his "Blondies with Dark Roots" recipe today. Think about getting a new hairstyle.
SNUB – John Hurt 1940
Review –
Look at the world around you as a problem to be solved
Portion control
Become a champion for helping communities
Sometimes short cuts work out
Listen to Journey
Make blondies with dark roots (eat just 1)