The * gives you today's advice.
NATIONAL PIE DAY
MIND
Richard Dean Anderson 1950 – (MacGyver)
"Another day, a whole 'nother set of fresh possibilities … I'm a sucker for mornings." – MacGyver (Slow Death)
Philosophers have always told us that sunrises represent new beginnings. In books and movies, we see that when characters turn their lives around or begin a new chapter or new relationship, the imagery is backlit by a beautiful sunrise. There's no reason we can't use the same imagery, even if just metaphorically.
Whatever path you are on, whatever circumstance you find yourself in, remember that you have the power to change it if you choose. You can start fresh, make different choices, or end unhealthy relationships. You don't have to wait for morning to start a new day. Just set your goals, believe in yourself, and make the conscious decision to move forward.
http://www.ib4e-coaching.com/2015/10/14/5-life-lessons-i-learned-from-macgyver/
*Be a sucker for this morning as a new beginning. Watch an episode of MacGyver and it will help you realize that you can overcome any obstacle today.
BODY
Walter Frederick Morrison 1920
http://time.com/3667058/frisbee-history/
Why mourn your father's death when you could just toss him around post-mortem?
When Walter Morrison died in 2010, his family cremated him and turned him into the very toy Morrison invented in 1955, then under the name Pluto Platter.
It would later become one of the most successful toys of all-time under the new name adopted by Wham-O: the Frisbee.
https://www.businessinsider.com/inventors-whose-ashes-stored-in-their-inventions-2016-2#walter-morrison-frisbee-inventor-2
*Go outside with a friend and throw a Frisbee around. Take today to think about your funeral arrangements.
SOUL
Chesley Sullenberger 1951
http://www.sullysullenberger.com/about/
Captain Sullenberger says even though he believed that everyone who had been on board was safe, he still wanted confirmation. "After bugging people for hours, I finally got the word that it was official. That the count was 155," he recalled.
All had survived.
Asked what he said when he heard the good news, Sullenberger said, "I don't remember saying anything. But I remember feeling the most intense feeling of relief that I ever felt in my life. I felt like the weight of the universe had been lifted off my heart."
http://www.cbsnews.com/news/flight-1549-saving-155-souls-in-minutes/
Personal Viewpoints
A consummate leader who takes pride in living a life of integrity in both personal and business endeavors, Sully shares timeless perspectives through this monthly blog on a variety of relevant and timely topics.
http://www.sullysullenberger.com/
*For an uplifting story, you can watch the movie Sully or read some blogs from the birthday boy himself.
MONEY
John Hancock 1737
As president of the Continental Congress, Hancock is credited as the first signer of the Declaration of Independence. His prominent, stylish signature became famous. (According to legend, Hancock boldly inscribed his name so the English king would not need glasses to read it.) Today, the term "John Hancock" is synonymous with "signature."
http://www.history.com/topics/american-revolution/john-hancock
John Hancock is dedicated to providing innovative life insurance solutions to help you address a variety of financial planning goals and needs.
*What will your name be synonymous with when you are gone? At the very least, you can leave a legacy of some financial independence to those you have left behind. Take today to focus on your life insurance and if it will be enough to provide for your family after your passing. Use the John Hancock website on his birthday to research not only life insurance but also investing and retirement plans.
ENTERTAINMENT
Mariska Hargitay 1964 – watch Law and Order SVU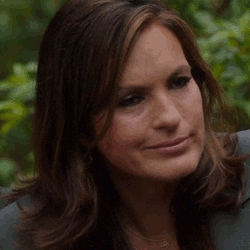 http://www.nbc.com/law-and-order-special-victims-unit
"I was wrecked," Mariska Hargitay said about life after filming Law & Order: SVU's "Something Happened," a season 19 episode that broke from the show's long-running story structure and largely featured an interview between her character, Lt. Olivia Benson, and Melora Walters' Laurel Linwood, a rape victim…or was she?
http://www.eonline.com/news/897272/mariska-hargitay-was-wrecked-for-days-after-law-order-svu-s-emotional-episode
I can almost guarantee you that it is on TV somewhere right now.
FOOD
Tiffani Thiessen 1974 – Mom's Cream Cheese Pie
https://twitter.com/TiffaniThiessen?ref_src=twsrc%5Egoogle%7Ctwcamp%5Eserp%7Ctwgr%5Eauthor
NATIONAL PIE DAY
National Pie Day is celebrated annually on January 23rd.
National Pie Day was created simply to celebrate the pie.  It is a day for all to bake or cook their favorite pies.  Even more importantly, it is a day set aside for all to enjoy eating pies!
http://tiffanithiessen.com/pie-in-the-face/
Finally, it's important for me to recognize how my life has changed since becoming a mother. The role of mom, more than any I've played as an actress, has given me new levels of comfort, joy, love and belonging beyond any measure of words, time or space. It has given me something I didn't expect: clarity. This role has given me clarity and the ability to see myself through my daughter's eyes. Through her, I have been able to look back on my life's journey more clearly and discover the value for which I never had reason to search. A vision that clearly identifies those opportunities that was once obscure. And lastly a voice – a voice that expresses who and what I've been, I am, and will always want to be: creative. My creative flair for life has been grounded in preparation and planning. While some might argue these qualities as structured, I see them as liberating. I'm thrilled to be able to share with you my voice and who I am: Tiffani Thiessen, Creative.
*Enjoy Tiffani Thiessan's mom's cream cheese pie with your mom on National Pie Day.
SNUB – Tito Ortiz
Review –
Be a sucker for this morning
Throw a Frisbee with a friend
Watch Sully
Get life insurance
Watch Law and Order SVU
Make cream cheese pie