Look to the * for today's advice.
GIVE YOURSELF A STAGE NAME DAY
MIND
Robert Burns 1759
https://www.poetryfoundation.org/poets/robert-burns
Behind the global brand, lies a complex and surprising man. A man who rose from the obscurity of a small, rural Scottish village, to become perhaps the first modern celebrity.
http://www.burnsmuseum.org.uk/about-robert-burns/the-life/
In 1788 the Robert Burns sent the poem 'Auld Lang Syne' to the Scots Musical Museum, indicating that it was an ancient song but that he'd been the first to record it on paper. The phrase 'auld lang syne' roughly translates as 'for old times' sake', and the song is all about preserving old friendships and looking back over the events of the year.
It is sung all over the world, evoking a sense of belonging and fellowship, tinged with nostalgia.
https://www.scotland.org/features/the-history-and-words-of-auld-lang-syne
*Take today to look back over the events of this year…all 24 days of them. Reflect on what you've liked about 365DOLF and the things that you are going to continue to do throughout the rest of this year.
BODY
Steve Prefontaine 1951
http://www.prefontainerun.com/
"Stress, re-cover, improve, that's all training is,"
http://www.joyfulathlete.com/2007/08/03/how-prefontaine-trained/
IN 1975, at the age of 24, Steve Prefontaine died in a single-car accident. At the time of his death, he held every American record from 2,000 to 10,000 meters and was a favorite to win at least one gold medal in the 1976 Olympics. The subject of two Hollywood movies, two documentaries, and four books, he is one of the most-analyzed athletes in track-and-field history.
https://rw.runnersworld.com/selects/that-pre-thing.html
*Stress your body by running 3 miles, then recover, then improve on your time the next time you run.
SOUL
Virginia Woolf 1886
https://www.neh.gov/humanities/2015/mayjune/feature/virginia-woolf-was-more-just-womens-writer
These are the soul's changes. I don't believe in aging. I believe in forever altering one's aspect to the sun. Hence my optimism. And to alter now, cleanly and sanely, I want to shuffle off this loose living randomness: people; reviews; fame; all the glittering scales; and be withdrawn, and concentrated.
https://www.brainpickings.org/2015/02/06/virginia-woolf-soul-aging/
The 100 best novels: No 50 – Mrs. Dalloway by Virginia Woolf (1925)
Woolf's great novel makes a day of party preparations the canvas for themes of lost love, life choices and mental illness
https://www.theguardian.com/books/2014/sep/01/100-best-novels-mrs-dalloway-virginia-woolf-robert-mccrum
Virginia's suicide note to Leonard, written before she drowned herself in the River Ouse in March 1941 is testament to that closeness: "What I want to say is I owe all the happiness of my life to you. You have been entirely patient with me and incredibly good . . . I don't think two people could have been happier."
http://www.newsweek.com/2015/02/27/joyful-gossipy-and-absurd-private-life-virginia-woolf-306438.html
*Wolf suggests that you are not getting older, but that your soul is changing. Suffering from mental illness throughout her life led to her suicide. How is your soul changing? What if you were to write a letter to the person that you love the most, what would you tell them? How have they helped shape your soul?
MONEY
William Colgate 1783
https://www.challies.com/articles/the-philanthropists-william-colgate/
Young William left home because his father was too poor to continue supporting him. He took all his possessions with him in a bundle and headed for New York.
Along his journey, he remembered the encouraging words of his mother and also the words of a boat captain he had met. They both told him to earn his way by working hard and by being honest in his business dealings.
http://thecharacternetwork.org/the-william-colgate-story/
The small soap and candle business that William Colgate began in New York City early in the 19th century is now, more than 200 years later, a truly global company serving hundreds of millions of consumers worldwide. Throughout this history, Colgate people and Colgate values have been at the heart of our success.
https://www.colgatepalmolive.com/en-us/about/history
*As you brush your teeth this morning, think about the best advice that someone has given you about working hard and being honest. What are your Colgate values? Either as an employer or employee, what is going to be at the heart of your success?
ENTERTAINMENT
Alicia Keys 1981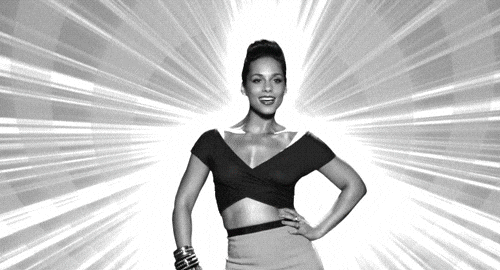 She tells Newsweek in the magazine's Nov. 19 issue that she asked her mother how Alicia Wild sounded to her.
"She said "It sounds like you're a stripper,"' Keys said.
After that, she decided to use Keys.
"It's like the piano keys. And it can open so many doors," said the singer born Alicia Augello-Cook.
http://www.foxnews.com/story/2007/11/11/alicia-keys-mom-helped-pick-stage-name.html
At its best, music can cross boundaries of race, gender, and class. The songs we sing, and the melodies and words we let sink into our bones, allow us to reconcile our lived experiences with the conflicting messages that surround us. Few artists are able to distill the chaos and connect us to one another quite like Alicia Keys.
https://www.glamour.com/story/alicia-keys-cover-story
*Listen to Alicia Keys and let her distill the chaos of today while connecting you to another. Also, come up with your own stage name today. Mine is Dolf Diggler.
FOOD
Marcus Samuelsson 1971 – Swedish Meatballs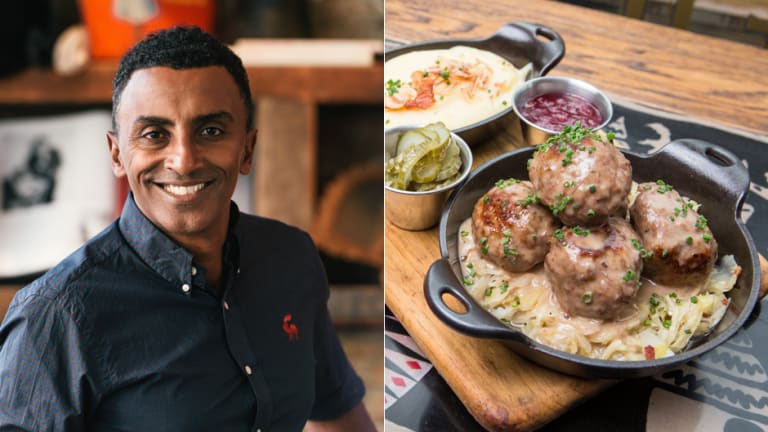 https://twitter.com/MarcusCooks?ref_src=twsrc%5Egoogle%7Ctwcamp%5Eserp%7Ctwgr%5Eauthor
My perfect weekend is to play soccer with my friends and then cook for them. My wife, Maya, and I entertain friends from all over the world, so it is great to cook something that might be familiar to them, yet has been prepared in a completely different way.
http://marcussamuelsson.com/about/
http://marcussamuelsson.com/recipe/swedish-meatballs-recipe
*Play some soccer with friends then make them the above Swedish meatballs meal form Marcus Samuelsson while listening to Alicia Keys.
SNUB – Paul Nurse
Review –
Reflect on 2019, so far
Run 3 miles
You're not aging; you're soul is changing
What are your Colgate values?
Listen to Alicia Keys
Make Swedish meatballs